Even after a decade, Skyrim is still shinning, its charm is matchless. Right from its release in 2011, it is still in our hearts. Many of us are still playing it till now but after spending thousands of hours and its end, if you still die heart fan of this masterpiece and want to taste more games like Skyrim then we will help you out with it.
I am going to tell you about 10 best games like Skyrim. So, hold on tight and look at the list of these games.
1) The Elder Scrolls 4: Oblivion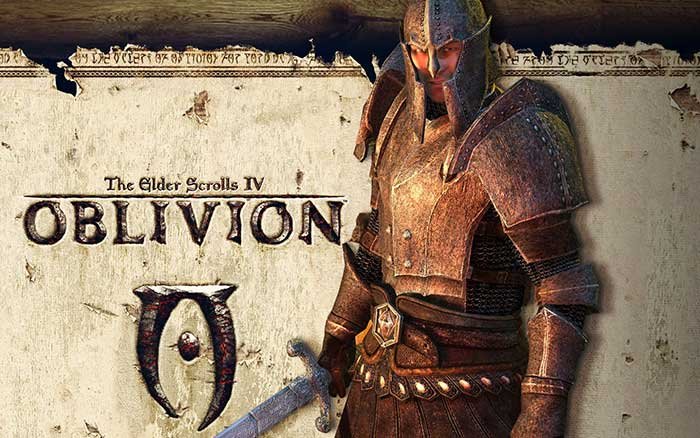 Available on: PC
Mostly in search of games like Skyrim, you will find The Elder Scrolls on top of the list. Elder Scrolls franchise has Skyrim as their most popular game but not the only one. Other games of them like Elder Scrolls 4 is worth playing the game. You should give it a try.
This game was released in 2006 so it is a bit dated but its storyline and gameplay are not bad at all. You start the game as a prisoner and suddenly your adventure starts with finding the heir of the throne. With slightly complex combat, perfect storyline, endless quests new places to explore game will be a fantastic experience for you.
This game is a bit outdated but you can improve it by installing various graphics mods.
2) Dragon Age: Inquisition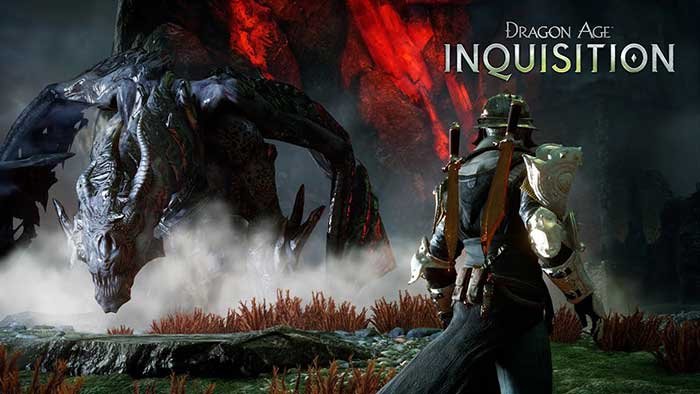 Available on: PC, Xbox One, PS4
Well, dragon age is not a long game like but involves so much swords fight and action. This game is a successful entry of BioWare's series. Although in opposition to the first-person game perspective this is a third-person game that mesmerizes us with plenty of side missions, but if you like the loot system of Skyrim than this is the game for you. Like Skyrim, this game has a plethora of weapons, armor, and rewards to help you gather crafting material on your journey.
This game lets you decide the storyline and you have to choose how you face all the adventures. There are breaches in the sky and demons are entering the world through those breaches to vanish the earth but thank God you and your team are here to save them in any style you want. This game also created some memorable and best characters like Skyrim. The game also has a multiplayer mode to play with your friends.
3) Guild Wars 2
Available on: PC
I guarantee you if you love Skyrim then you can't ignore this game, not a chance. Guild Wars 2 is a proud present of ArenaNet and NCSoft. The storyline of this game is about the re-joining of Destiny's End, who started a war against Elder Dragons.
This game is unique, versatile, dynamic, and professional, one of the most beautiful fantasy games with all the details in it which will amaze you. In MMO's game, this is the best with the uniqueness of traditional questing is replaced by the event system, Which allows participants to qualify for the next quest in different ways.
Also instead of other MMOs, you can alternate the main storyline, your dialogues, actions, and flashback. Same as the first game, the sequel of this game is also free which makes it different from other online MMO games and makes it a top pick in free games.
4) Dark Souls III
Available on: PS4, Xbox One, PC
If you are eager to give some punishment, give a to try Dark Souls III. If you want to change your taste and want to play games other than role-playing games then this game is for you. The design of this game perfectly complements the storyline and gives you dozens of exciting weapons to shot down anyone on their path. The game has endless quests and events, you can challenge anyone in the game to make it a thriller.
If you are playing like a pro then you can also leave some tips for newbies or can trick them in jumping off the hills, fighting them in PvP, and robbing them without any honor. Dark Souls games are difficult to play but difficulty gives a thrill, a challenge so doesn't lose hope and try again after every failure. If you are looking for Skyrim's best alternative then this game is for you, you should give it a try. Once you start this game it will be hard for you to leave this game.
5) The Witcher 3: Wild Hunt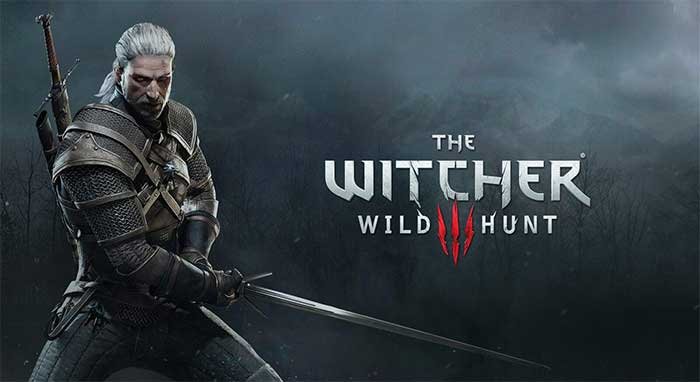 Available on: PS4, Xbox One, PC
Talking about The Witcher 3, this is the best fantasy game in RPGs. This game is a perfect match for games like Skyrim. In this game, our task is to find Siri who is the next heir to Cintra throne. In the race of finding her, you will face so many monster fights, political unrest a lot more challenges.
Like Skyrim, you can decide your storyline to play all the quests of this fantastic game with new places to explore. The Witcher 3 is a lengthy game to complete. Some people say it takes them more than 250 hours to complete all the quests of this game. In this game, the Witcher (your lead character) has to protect people from witches' hunts and slay them to make the village safe.
6) Kingdom Come: Deliverance
Available on: PS4, Xbox One, PC
Kingdom Come Deliverance is a game based on a true portrayal of 15th-century life in Europe. Your Character Henry is a son of Blacksmith. His family was slaughtered in an attack on their home. After the death of the family, your hero Henry became a fighter. You can learn many interesting things other than fighting Like punching, reading, and many more.
This game is a bit different as it is about war and quests. If you started a quest or side mission and you leave it in the middle then your companions will complete it without you. This game has a lovely soundtrack and a well-structured story and a bit unique game. In my suggestion, if you are looking for games like Skyrim then you should play it.
7) The Elder Scrolls Online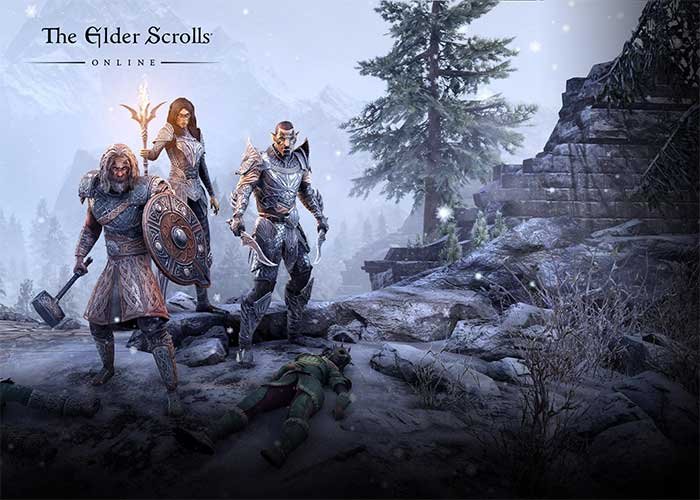 Available on: PS4, Xbox One, PC
This game is a perfect match for Skyrim fans with almost the same thrill on a larger scale. This is another epic role-playing game of the Elder Scrolls franchise with a lovely story, endless quests, new places, and fully customize players and thousands of other players of the world to compete.
Like Skyrim, you can customize your player by learning new skills, upgrading, and unlocking new weapons which creates a whole new style of your own to play the game. In this game your mission is to regain your soul and save the world from monstrous creatures, you can also choose stories to play. As this is wonderful to play with no subscription fee, you just need a PS+ account or Xbox Live.
8) Fallout 4
Available on: PS4, Xbox One, PC
If you like games like Skyrim but different with different tastes then it is Fallout 4. This game is truly a masterpiece of the studios as it becomes the most famous game of the studio in just 18 months. This game is from the same studios and many features of Bethesda's RPG game will seem familiar to you, just instead of Swords and magic, you will use guns, bombs, and nuclear weapons to destroy your enemy.
Your role in this game will be of mother or father finds himself/herself in a vault to avoid the nuclear attack, your son is kidnapped from the vault and your game starts with its rescue mission. This game presents an impressive storyline, smooth flow of quests, lovely customization which will keep you excited throughout the game.
9) Dragon's Dogma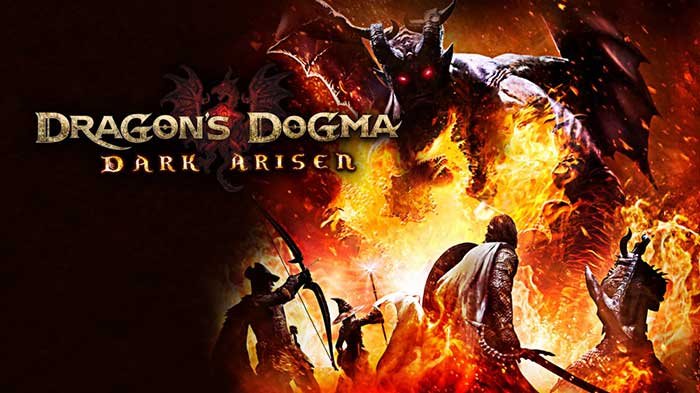 Available on: PS4, Xbox One, PC, Switch
If you are missing a dragon's fight then you are reading the right name, an epic game to play. This game is somehow similar to The Witcher 3, probably the last generation game but a must-play game for Skyrim fans.
In the open world, you can explore new places, do quests, operates a team, and chose a faction to become a Best Warrior, Sorcerer, or Fighter. Every faction has a different Combat Style and you can choose one which suits your capability.
This game seems a bit older but it is worth playing. I will suggest you play in every faction and quest otherwise you will miss a chunk of it.
10) Kingdoms of Amalur: Reckoning
Available on: Xbox One(backwards compatible), PC
Last but not least Kingdoms of Amalur Reckoning. One Strange thing about this game is that the developers bankrupt after this game but this is one of the best single-player role-playing games now. 4 playable classes are available to compete and you have a wide area of choices in every class.
You can upgrade and enhance your player skills to be a Boss. This game uses the countering system in combat. Kingdoms of Amalur is a bit of a freestyle game, you can do whatever you want and their consequences will show in the end. Like Skyrim, you can customize your player, enhance your skills and weapons to build a powerful character. This was the only game released by 38 studios.
These all 10 are the games like Skyrim and you will enjoy a lot playing these games. I mixed up a little bit different games also for a change of taste. If you want something different you can try those games as well.