In today's modern world, mobile phones have become powerful computers. It has enabled us to complete scientific jobs.
Mobile phones particularly smartphones usually contain a large amount of classified data. However, that includes the contents of our text messages and, media files. It accesses to multiple accounts throughout pre-logged-in applications that are confidential.
Hence, it is necessary to keep your mobile phones safe from hackers. Hackers take prompt actions after hacking your someone's mobile phone or breaching your data.
Simply how can you determine if your mobile phone has hacked or unable to access your data? Since your phones and their main screen is merely a pattern of algorithms and digits.
The unfortunate fact is that hackers presently have several techniques to get inside your phone without even touching it tangibly. In other words, it's quite frustrating investigating the process of how to tell if your phone is hacked. Without letting anyone access it physically.
The security of your phone needs to be of high-intensity. It should be such that no one should be able to get on your phone. Above all, it is vital to keep your phone secure from all kinds of threats. It could invade your privacy and compromise your confidential data.
Hacking is one such activity that jeopardizes the security level of your phone. It is an illegal way of getting into someone's phone. Hence, your phone is hacked, when someone accesses your phone and meddles with your data.
Various ways are used for hacking phones. Like, hackers can hack your phone while guessing your voicemail's password or pin code.
Figuring Out Who Was a Hacker behind Your Phone
It depends on the hacker who is intentionally targeting an attack towards you through your smartphone. How to tell if your phone is hacked, will require you to focus on each application that you don't remember. Secondly, it involves your secondary phone contacts, not in your record that has communicated with you.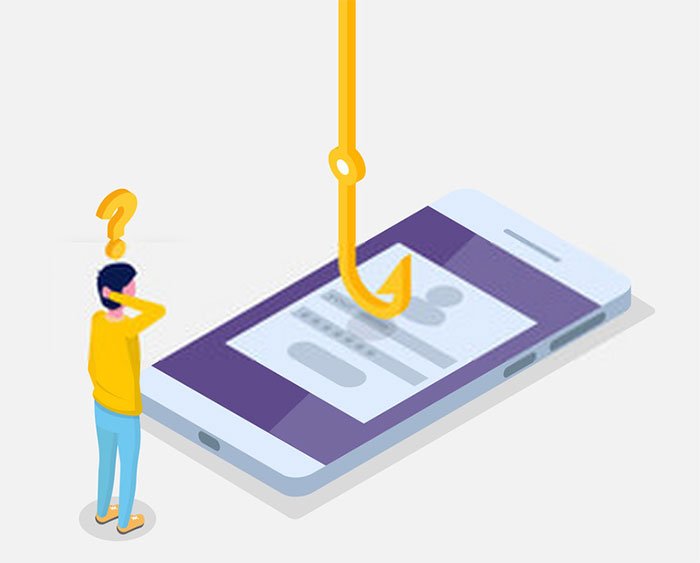 If you carry out casual research, you might get a few connections and interlinks. Nevertheless, professional hackers' skills and expertise will conduct by heavy-duty software.
To get him down, you must get a person who has a vast knowledge of cybersecurity. However, you should report hacking cases to law agencies for deep analysis.
Noticing New Applications on your Mobile Phone that you didn't Install
Your mobile phone brand might install certain applications on a timely basis on your phone. It regularly updates to smoothen your user experience.
If you notice new applications displayed on your screen out of nowhere. Got to be sure if they are legitimate.
You need to do a thorough Google search if those applications are actual or not. Moreover, fake applications enable you to steal your information, data, and secrecy of your life.
It can somehow record your calls, trace your IP address, and get your texts. Above all, it can potentially threaten your social media applications and transfer your online banking to hackers' system.
Unexpected use of Mobile Data
If you ever observe any unexpected mobile data used more than a normal day or personal use. It clearly shows someone is using your data. After that, it gives us an indication of your data transmitted from your Phone to other irrelevant suspicious parties.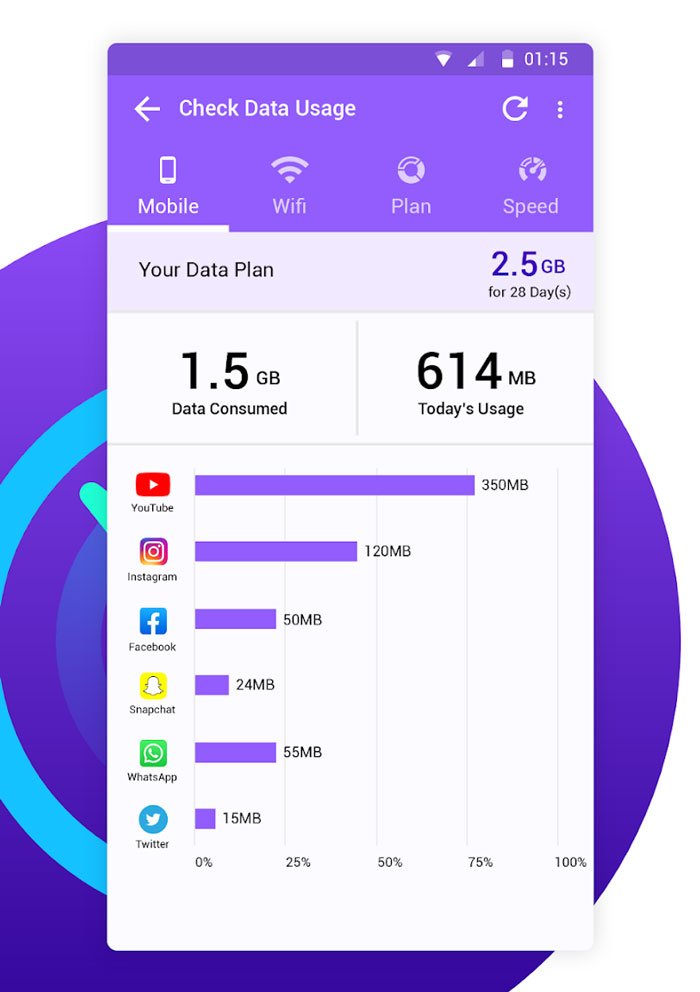 However, you can check and review your data usage on each application available on your phone. Guess how to tell if your Phone is hacked then monitor whether each application is unnecessarily consuming mobile data or not.
In that case, it is pretty much legitimate that something is wrong around. Deleting the applications and then reinstalling them back from your application store might fix the problem.
If your phone has protecting software, then deleting and reinstalling might not fix any of it.
Your Phone is highlighting unexpected Interruptions
While calling from the phone, if your calls disconnect or drop without even cutting and having a perfect network is another sign your phone is hacked Facing weird sounds coming through your calls might be a big problem.
Usually, these particular hurdles are minor technical problems caused due to signals. But getting them more often is a key indicator of a breach.
If you encounter these signal issues while communicating about capital, this might be a problem. Take corrective measures before communicating high-end stuff through calls.
Losing your Battery Timing Real Quick
This might sound normal or weird at the same time, however, your battery might drain faster. If your phone is under attack by some random hacker who is willing to get your data.
If you have a new phone and start losing too much power of the battery quite fast. After that monitor your applications and take the quick measure.
You will be confused and ask how to tell if your phone is hacked. For instance, downloading some malware software might help you down.
Clicking on Undefined Links in Emails or Texts
You might be receiving text messages from your dad stating to open this link for a surprise. Thus, you might be getting official emails for jobs. Or simply discount vouchers stating click it to get a discount or something similar.
Getting pdf files or images links might create a huge problem. However, if you click the link, it might hack your phone. As it will transfer your data to the third party.
Some links might download itself in your phone and get themselves installed in the file to violate your entire system.
It is like you are giving them access to take your data. However, when you receive a message from an unknown person. As it asks you to view and click the link to see the picture or a funny clip. It might be an alarming situation.
Your Phone Might Be Doing Live Streaming
Only a professional hacker can live stream through your phone's camera to your personal life. Moreover, a cybercriminal can control your life through your phone and your activities by monitoring without letting you know.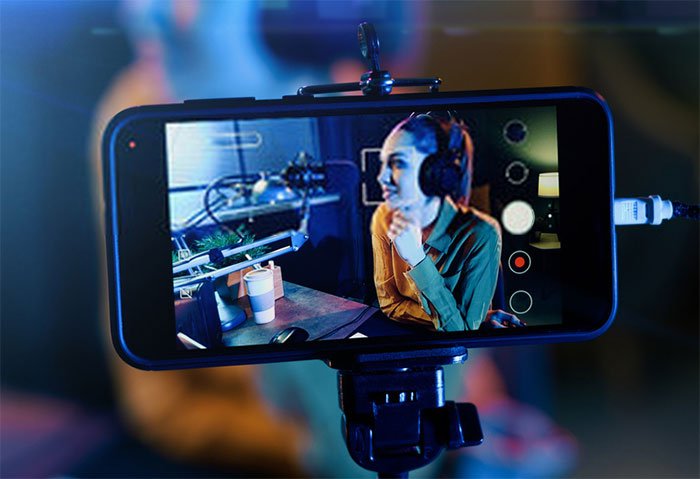 He can make you browse your daily activities your search history, even your pictures to text messages. In other words, it's not just live streaming its or like streaming through your entire data.
You can identify all of this if your phone drains quickly or gets way too hot even in colder days.
Bank Transactions Not Done By You
Your bank might send you some text messages. Stating that you have purchased a decent amount of goods from this place. That store dollar or the amount you haven't done.
You will be amazed and confused as to how to tell if your phone is hacked. As another person did it after accessing your account.
It might also include some links to open, which will hack into your database. As it gets your actual bank information from your phone, and the bad thing goes.
Email Accounts Acting Weird and Different
Email accounts play a vital role in everyone's life. However, in most cases, mobile devices control them instead of computer systems. As it handles your information, data, details, including password.
If you find your emails locked If someone is trying to log in to your account from a different country or city.
Then need to take some safety measures. Also, changing your passwords and making them strong. Security questions might work more like two-factor authentications help every time. If you are carrying your phone with you all the time.
Then it will be helpful, as someone else apart from your mobile phone won't access your account.
Using Free Wi-Fi to transfer your Personal Data
Accessing free and unsecured Wi-Fi at a local station or restaurant is a way to access your data. Moreover, it's quite easy to spy on your data through a free Wi-Fi band. The provider or someone else present at the point of the free spot can do it.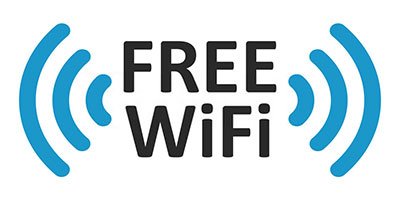 If you are accessing free Wi-Fi, you should keep in mind. Installing free VPN software to save your data and save your files to spread throughout the world. Furthermore, this particular software is easy to use yet quite cheap to purchase online.
You should never use a free service to sign in to your bank account and your personal yet critical details. However, if you check your emails, then you should see your address bar if it is correct or not.
Downloading a Malicious Application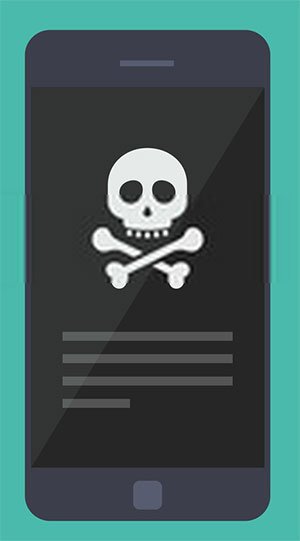 Downloading a malicious application has become an issue these days. In conclusion, endless criminals create different kinds of applications that might look and function quite efficiently and effectively.
How to tell if your phone is hacked when your applications misbehave and perform inappropriate tasks. For instance, if they show glitching error or crash completely. They might be glitching or gets crashed.
The application has the malicious abilities inside as they execute services according to you more or like your fitness application. Thus, on the Android side, Google Play has the most amount of malicious application than IOS of Apple.
Getting Spam Content and POP-UPS
One more sign of getting hacked is a spam pop-up and mysterious looking screensavers on your phone. Above all, every pop-up symbolizes that your mobile hacked or someone has control over it.
If you get a high quantity of pop-ups daily. It means something is wrong, and some viruses or sent viruses might affect your Phone on purpose.
Also Read: How to Remove Popups and Survey
Getting Security Updates, Emails and Messages
If you face an unusual activity like getting security messages from every social application of yours. Moreover, you will get a notification that some other device is accessing your account from a different location.
It will indicate a password reset link or emails for verification. Highlighting that your email has signed up from different accounts that will look weird and unfamiliar to you.
How to Keep Your Phones Safe and Secure From Getting Hacked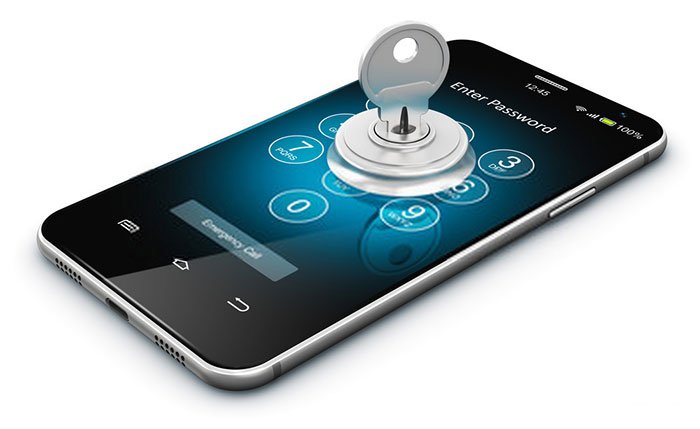 If you want to keep your data safe yet secure from potential hackers. Roaming around in the life of a person via the Internet then you should keep relevant measures.
Your phone is a private property that keeps your entire data from images to identity to passwords and bank details.
Getting those in the wrong hands might destroy your social life completely in the case of ransom or other activities.
Leaving Your Phone Neglected In the Public
You should not leave your phone in public carelessly. How to tell if your phone is hacked. Therefore, endless threats are roaming around online. Stay aware of public problems like stealing your mobile phone. When you are completely busy doing something in public.
If your phone's Bluetooth is 24/7 like most people do, you should keep it off. However, most people in public might steal or exchange your data easily in seconds.
You should keep in mind not saving your password or login data or related to banking application and account information. However, if the hacker gets access to your Phone through a log in procedure, it would be a hassle.
Don't Play with Your Passwords
If your emails or social media accounts get hacked, the number one reason is due to setting inappropriate passwords.
However, it would be a lot easy for the hacker to hack your data. Can access your iCloud data too, which will be helpful to locate your other devices.
You will lose access to block or restrict other accounts. It happens due to no access to your main accounts.
Thus it all of this happens for one similar purpose. If you use your same password for creating accounts on multiple sites, then it will create a problem.
To prevent this problem, keep two-way authentication. This option helps every time for each site or each social media application.
Conclusion
Preventing your data is the best cure among everything. It indicated that place your mobile phone in a safe area whenever it is possible. Installing a VPN software is quite a lengthy procedure. It does help you to protect your data 24/7. But keep in mind that you are also responsible for checking your phone daily. It's quite easy for you to consult a professional when you see everything going wrong with your phone. A professional who can deal with malicious software and eliminate them.