Notepad++ is famous among users of Windows. It has a fanbase among a lot of people who really like to use it. Its versatile functionality with a lot of user benefits. This text editor is exceptional due to its multifaced functions. It provides customizable GUI, multi-view, syntax highlighting, and folding.  It gives complex coding tasks that are valuable for web developers. Notepad++ editor stands out from the rest of the text editors. But the real problem happens when the user switches from Windows to mac. It is all mind-blowing usage for Windows users but not mac. How do you use Notepad++ for macOS? It gets troublesome when the Mac user does not have access to it?  You don't have to sweat and worry if you are switching from Windows to macOS. Worry not, we got you all covered. There is an indefinite number of alternatives of Notepad++ for Mac.
There are many alternatives present on the Internet for Notepad++. These different alternatives of notepad++ provide similar functions. Some of these alternatives even provide better function than notepad++. These applications will accredit you to search for language and do coding tasks. It will enable you to customize the GUI. Its functions provide users to perform coding activities on macOS. Some of these applications and coding activities are better.
We have 10 best alternatives for mac. You can easily get these and get the best text editor without a problem.
Best Alternatives of Notepad++ mac
#1. SlickEdit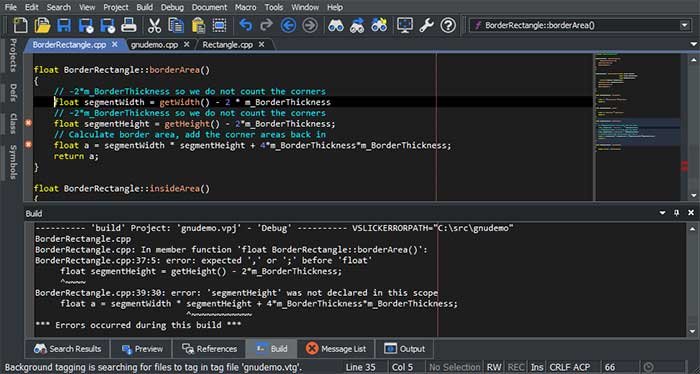 One of the best-considered alternatives of notepad++ for macOS. It is quite famous among web developers and users for editor tools. Through this particular program, you can get many functions or benefits. It works best for coding mostly. People use it highly for programming languages. You can eliminate malfunction elements by its strong editor tool. SlickEdit can compile your multiple files, manage your projects and symbols.
#2. Atom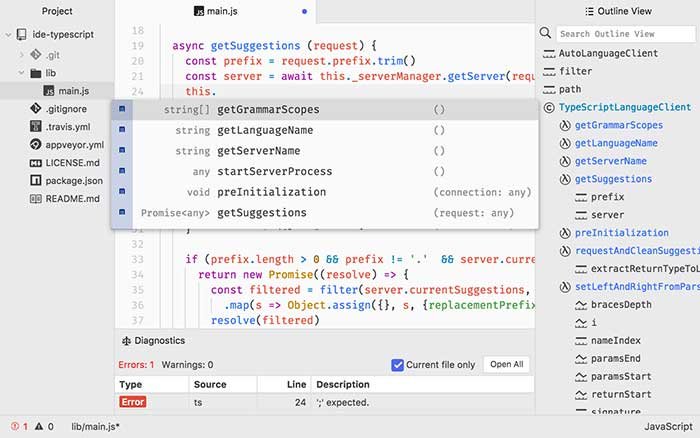 This software is free to use and is in my top 3 list of Notepad++.  It is developed by team Github. This is congenial and friendly with a powerful customizable tool. This forby text editor has a lot of great functionality. You can customize its features according to your need or feel. All you have to do is to install a distinct theme and customize it. Which theme suits your workflow you can use it. Even more, you can add major changes by using HTML or JavaScript.
The interesting thing about the Atom is that it runs on Electron. This open-source software is built on HTML, Node.js integration, and CSS. This is already considered as fully-features software but you can change the theme.  It has a feature that can clear your code for better readability. You can have a customizable clock in the status bar and search stack Overflow. Its well-admired features include Git conflict management, modal control. This software gets routinely updates and friendly to use.
#3. Sublime Text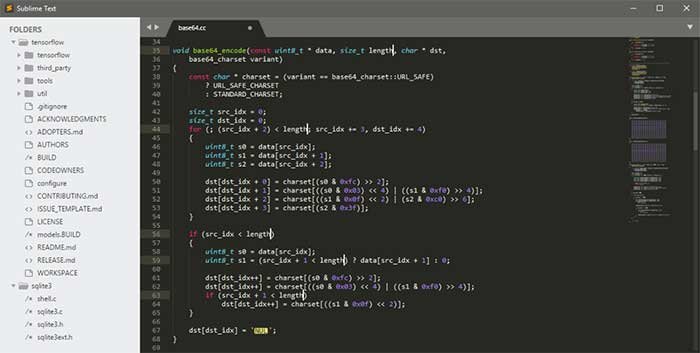 SublimeText claims to be a popular replacement of notepad++ for macOS. This code editor is renowned for its coding and web designing features. You can improve its performance by Goto Anything. This feature allows you to open a file without giving detail. This software offers inbuilt python API which gives you plug-ins. This tool is considered as one of the best tools as a replacement for mac. Many users get the benefit of its adaptable features.
This alternative is also available for Windows, not just for mac.
#4. Visual Studio Code
Visual Studio Code is one of the replacements of notepad++. It is fully free and supports every type of language. It has versatile features such as Intellisense feature. This feature gives you out of the world experience.  The specialty of VSC is that it allows using IDE. That specificity is considered as user-friendly. Syntax highlighting, malfunction removal by debugging are helpful features. As its name states itself, VSC has impeccable visual development tools. This code editor makes the user experience better.
Visual studio code is in a small size. It does not over-Burdon your computer set.
#5. Brackets
Brackets hold the special fanbase for its abundant and amazing features. This free text editor has many features that stand it ours from the rest. This program is designed by Adobe but the community handles it. This open-source program gives features as Live Preview, Extract, and many more. Let's get into details for its features.
This program is best for front-end developers or web-designers. Its prime focus is on web design. Its Extract feature which works on automation. It lets you automatically make changes as choose a color gradient, font. You can even get your hands-on measurement information from Photoshop. Brackets let you add features of your choice in Atom. You can do it by extensions. The famous extensions are Beautify, Bracket Gits, and Brackets File Icons. There are other extensions such as MinEmmet, Emmet, and minified.
Its Live Preview feature will allow you to open the Chrome window and show your code. Any changes made in CSS and HTML of your code will be apparent there. It also includes many other features such as Preprocessor Support and JSLint.
Also Read: Fastest Vpn in 2020
#6. Coda 2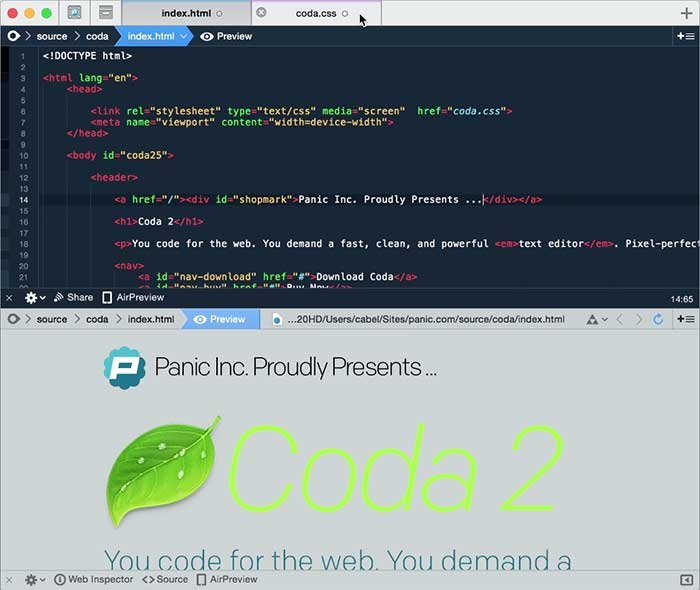 This project makes its distinctive place in the user's heart. This tool is pre-eminent for coders and programmers. COders can easily switch between coding files while using it. It has well-defined features such as visual tabs and syntax coloring. This program has extensions that increase its performance level. This open-source free editor works quickly. Its automation feature is very handy.
#7. Textastic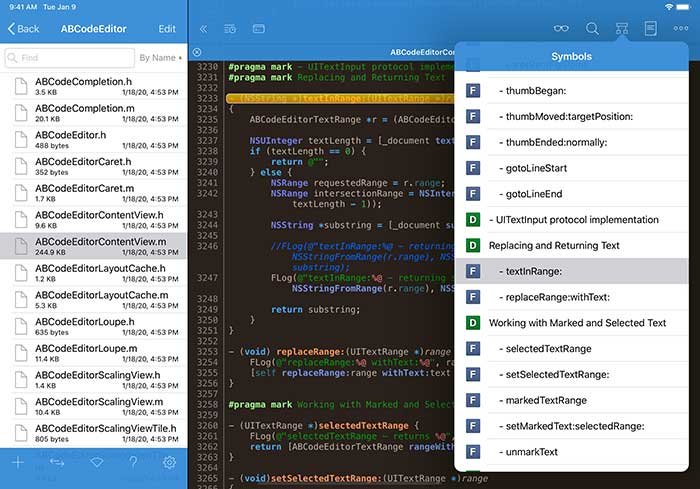 Are you looking for the best text editor for macOS? Do you need all the features in the replacement of notepad++ for macOS? We have "Texatastic" on the list which is the cheapest paid text editor. It has all the marvelous features you are looking for. This text editor is specifically designed for mac. This fast source application uses native macOS API. It uses CoreText for greater speed. It has auto-completion support for programming languages. It supports HTML, CSS, JavaScript, PHP, and Objective C. Are you thinking what makes it different from other programs? Well, it has a feature that supports iCloud sync. It syncs your data to other devices without your involvement.
This application is iOS which is available on iPhone and iPads.
#8. CodeRunner 3
This handy and user-friendly text editor is designed for macOS. It supports multiple languages. There are 23 languages which include C, JavaScript, C++, AppleScript, and HTML.  It is very easy on your pocket with premium facilities. This is not very pricey software.
Its other distinct features include file navigator, multiple selections. It also includes features for TextMate themes and lives run statistics. You can even do automatic indentation support through this software. CodeRunner 3 is best for mac users.  This software gives best IDE level code completion for multiple languages. It is updated and its latest versions bring even versatile features. The latest updates include features like the new documentation sidebar. CodeRunner 3 new version also supports dark mode, lookup functions, classes.
#9. jEdit
This amazing open-source code editor is developed in Java. It supports plug-ins and macro language for your macOS. This tool functionality is easy to understand. It makes your coding experience very easy. It supports syntax highlighting and reduce the syntactical error. This tool is popular among masses because of character encoding. This tool is used by millions of web developers and users in a world. It is one of the handiest and trusted tool for people. If you are thinking of choosing this for your alternative. Then, don't wait up anymore. This is the most user-friendly replacement of Notepad++ for macOS.
#10. UltraEdit
This tool supports tons of languages with a lot of features for its users. It supports languages such as Python, JavaScript, PHP, Objective C, or C. You have to buy this software online and get your hands on its amazing features. You can buy its products online like UltraCompare and UltraEdit Suite. This also includes UltraFinder, and IDM All Access. It has different packages which provide different functions. UltraCompare lets you compare your files and also lets you see history. This is how each feature provides different functionalities.
Its features include code highlighting and folding, disk-based text editing. It also supports retina display, spells checking, dark mode, and many others.
Also Read: Best Ransomware Protection in 2020
The Best Replacements to Notepad++ for macOS
We have given you 10 best alternatives to Notepad++ for macOS. Some of them include great features that enhance user experience. Many of the alternatives of Notepad++ are paid. You have to buy the alternatives for macOS. It is best first to go through the article and decide which one do you need. Your need is the requirement while choosing the best notepad++ for macOS. All you have to do is read the description of each alternative carefully.
You will come to the conclusion that which descriptions align with your need. It is most recommended to choose your alternative wisely. As many of these alternatives of Notepad++ are paid, choose the best one. Don't try each as it will consume your time and computer power.