The remarkable growth of delivery on-demand services has been a result of the rising consumers' expectations and newer technology. Consumers have pushed the service providers to focus deliveries on speed, price, and convenience. On the other hand, the innovations of companies like Uber and Amazon have transformed the delivery process significantly.
A Closer Look at Delivery on Demand Services
The market for on-demand deliveries has been rapidly evolving. It is estimated that 75% of hard goods, apparel, and specialty retailers are planning to enhance their network capabilities to offer two-day or quicker delivery options to their customers. Additionally, 42% of them are convinced that they will achieve one-day click-to-market lead times by 2022. However, they are also aware that offering such services is not going to be an easy feat.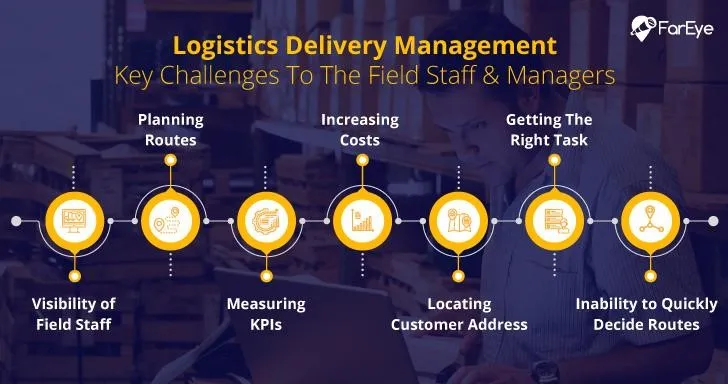 On-demand deliveries are complex to manage. If the service providers don't come up with the right approach, they can soon become huge cost centers and sources of customer dissatisfaction. Every smart person in the industry is aware of these challenges. Around 70% of businesses in a study agreed that their supply chain is "extremely complex". And, hardly 6% of them admitted that they were successfully able to achieve supply chain visibility. Thus, it is important to make a rapid delivery turnaround and improve operational efficiency.
Create Delivery on Demand Efficiency
Deliveries like this can be managed with the right tools and processes in place. Take a look at these four practices to improve your customer experiences in today's on-demand delivery market:
1. Encourage Automation to Save Time
Automation is the key when it comes to making the right decisions in this business. On-demand deliveries require these decisions to be made in real-time. This is where automation technology and real-time integration tools come in. You can use them to promptly plan the best routes for delivery. You can also adjust the routes at the last minute since you have access to real-time data. It will get rid of any inefficiency in the delivery process while saving time and minimizing costs.
2. Offer Convenient Delivery Scheduling Options
If you want to maximize on-demand delivery benefits, you need to offer convenient and accurate delivery scheduling options to your customers.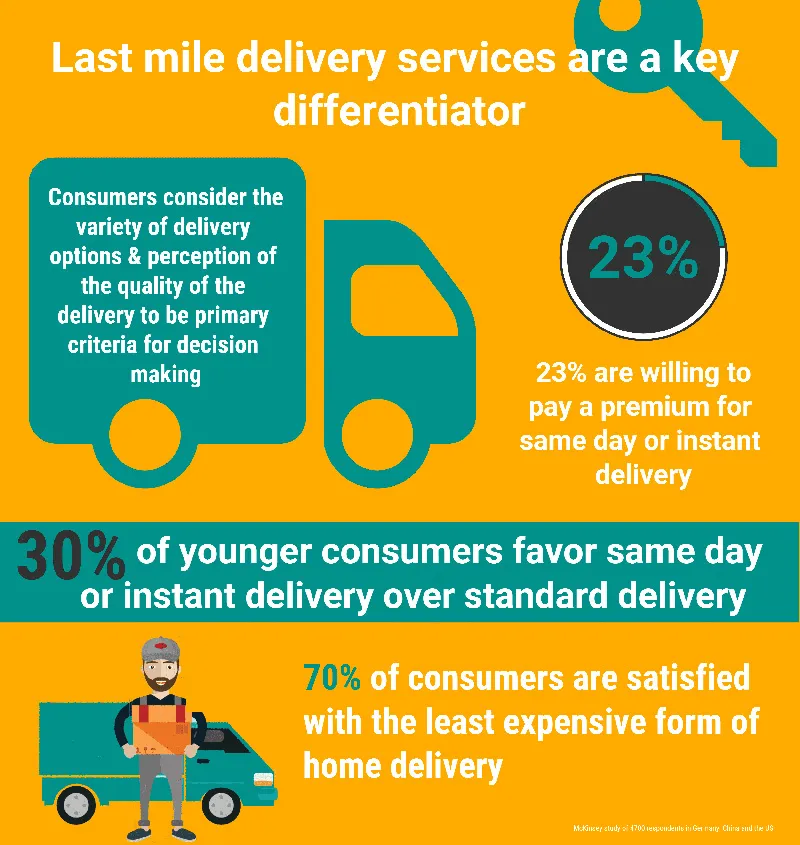 Customer expectations are changing almost every day. Many of them want convenient time slots along with quicker deliveries. So, you need to give them convenient delivery options such as same-day delivery and short delivery windows.
If you want to gain an edge over your competition, you can also offer convenient order fulfillment options like click and collect, curbside deliveries, real-time visibility across touch-points, etc. To deliver on these claims, you will have to accurately know your inventory location as well as the availability of your fleet. Make use of the automation tools and delivery management software to stay ahead in the business.
3. Take Complete Advantage of Real-Time Visibility
If you are going to invest in automation and real-time integration tools, you should maximize their benefits. When you have the ability to access high-level data on delivery fleets and all the drivers, you should best streamline the delivery operations and save time.
Additionally, you should also invest in tools like digital bar code scanning, electronic proof of delivery, and inventory management software. It will help you stay updated on the exact location and timing of deliveries. Also, you can manage customers proactively and work with them to address any disruptions or exceptions that might arise.
4. Improve Communicate with Customers
Every successful business owner knows that the trick is to put your customers first every time. It means that you need to provide your customers with visibility into their delivery status and location at all times. A recent report found that 73% of customers want their packages in a convenient time slot rather than receiving them quickly. So, if you are planning deliveries as per their chosen time slot, you can send them notifications in real-time as well.
If your customers are aware of when their orders are routed, when they have left the distribution hub or store, and when the truck is going to arrive, they will trust your efficiency even more.
The success of your on-demand delivery business relies on how efficiently you streamline your delivery operations. If you choose the right tools and follow the best practices, you can keep up with customer expectations and cater to more such orders with fewer resources.