It's Time to Get Instant Email Notification on Chromebook
Compose your email now with style, efficiency, and speed.
Are you looking for an instant option to manage the email in your Chromebook? We have got your back. Chromebook is not new in the market, but it is definitely going to stay.
Based on ChromeOS, Chromebook is perfect for people working virtually. It is a lightweight laptop operating on the Linux operating system. A Chromebook can support all Google's services, from Google Drive to YouTube, from Google Maps to Gmail. You can even use the Google play store on your Chromebook.
We are here to help guide you on how you can easily get an email notification on your Chromebook.
In this article, we have gathered information about the best email client you can get for the Chromebook. Head over to the list below to see the best email client for Chromebook.
Top Email Clients for Chromebook
Emails applications are a lifesaver for people who communicate a lot. You have to make sure that you choose the right email application that will provide hassle-free services. Following are some of the best email options you can use for the Chromebook. Please read the below part thoroughly. It will be helpful for you.
Microsoft Outlook
Checker Plus for Gmail
Right Inbox
Thunderbird
Boomerang for Gmail
Mailtrack
Hunter for Chrome
Gmail
Taskforce
New Generation Email Applications
With the rise of covid-19 cases, virtual working is no new normal and the only real-time way of non-stop communication is electronic mail. It is evolving every day. Electronic mails are widely used in the workplace. These email clients can access the number of features and perfect tools to manage several applications.
Microsoft Outlook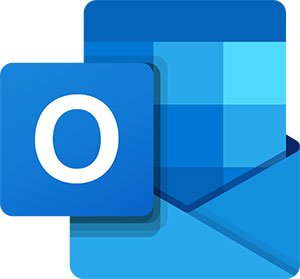 Microsoft is one of the most trusted service providers around the globe. All of their services can be used without any doubt. Microsoft is one of its services that cater to the need of managing incoming and outgoing emails.
Some Features You Should Know
Microsoft outlook is a mobile powerhouse of productivity. This email manager doesn't only manage emails; it is known to have other functions too, such as web-browsing, calendaring, and task management.
The application is free to install and can be used on both iOS and Android.
The outlook gives an option to categorize the emails as per your communications automatically.
If you want to use Microsoft Outlook, you need to access Office 365 Suite or a Microsoft account.
Checker Plus for Gmail
Checker Plus is a unique email extension; it can read your email aloud without opening the email. It saves your time and offers instant email management. It is a power pack of customized features allowing you to add your voice as an email notification tune.
Some Features You Should Know
Checker plus supports the offline view.
A feature of instant notification with real-time message reading is a hassle-free way to use email. It lets you read, listen and delete the email easily.
It is a unique email application but easy to use, and there will be no learning curve while using it.
Right Inbox
It is an email scheduling application that works to make your life easy. Right Inbox is rightly the most popular email application on the Chrome Web Store.
Some Features You Should Know
One of its kind, the right inbox, assists you in scheduling an email that has to be sent later.
The bonus is that there is a reminder option for you to set to not forget about the scheduled email and take a follow-up.
Automatic recurring email is another outstanding option offered by Right Inbox.
Thunderbird
A top-notch email client provided by Mozilla Firefox, it is an open-source option that caters to multiple email accounts such as IMAP, POP, and GMAIL, etc.
Some Features You Should Know
It is an encryption tool that offers multi-level support to filter spam emails.
This email client can be accessed to the different channels to get in touch with multiple people.
The application allows Windows, macOS, Linux users to send and receive emails on Chromebook.
It is an advanced email client that supports Gmail, IMAP, POP, and etc. Thunderbird can organize dates, tags, groups, and folders of other emails.
Boomerang for Gmail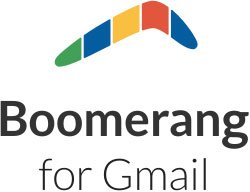 Boomerang offers you a unique "send later" button to send emails at your desired time.
Some Features You Should Know
You can use the handy calendar or the text box to understand your language and send the command to Boomerang to send your mail.
It will also notify you as a follow-up.
It is a portable email partner; you can use it on iOS or Android.
Mailtrack
Mailtrack is a hassle-free email tracking option. You will be notified when the recipient opens the tracked email.
Some Features You Should Know
Mailtrack uses tracking pixels to make conversation realistic and reliable.
There will be two green checkmarks when the tracking is enabled.
It also gives you an option to disable the tracking.
Hunter for Chrome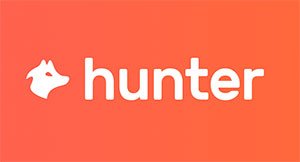 If you are looking for the email addresses associated with the website you are browsing, Hunter for Chrome is your go-to option.
Some Features You Should Know
It will instantly share a list of featured emails with you.
Hunter for Chrome will save your time and avoid the frustration of extracting the emails from the website.
Extract email addresses anywhere from any website. It doesn't only hunt the email addresses but all the public data, including names, designations, and contact details.
Gmail
A widely used free email service for the Chromebook developed by Google.
Some Features You Should Know
It is the easiest to use and simple email client for you.
It is available across your devices.
It helps you organize by sorting your emails and can be accessed by third-party programs.
Taskforce
Another email client for Chromebook is Taskforce. There aren't any mail tracking features like the above applications.
Some Features You Should Know
It turns your email inbox into a canvas for tasks and to-do lists.
With little effort, you can create forms right within your Gmail inbox, and then the forms can be shared between your contacts.
It is not only a time saver but an outstanding organizer.
Bottomline
While concluding it, we just want to say that this blog is for the people who are looking for some fantastic email support. These options will give you real-time email support. We have tried to cover all the best email applications for Chromebook, choose apps according to your requirement and preferences. The email applications are the source of real-time communication and bets option to get an instant notification. Make sure you are always up to date regarding advanced technology.