In your daily life, you may have seen a lot of images containing data, like written statements, dates, quotes, or advertising messages. The written material is not limited to only mentioned in the previous line; it may be anything and unlimited.
There may be a situation where you want to extract written data from picture or images to your MS word document or in any program. To perform this task, you need the help of some tools, which will enable you to extract any data on picture or image into text form.
In the past, this task was being performed manually. You were to look at the picture and type text on that to your documents or program. Currently, there are lots of tools which are helping in this regards.
All those tools are available online and free to use. These extractors' tools analysis the picture and select characters or digits in the picture then translate them to electronically designed characters. These tools are very efficient and intelligent, which can translate any kind of text on photo either characters or digits.
This data can be used directly to your word document and can save your time from being stuck in the tiring activity. This handy online service allows you to upload any kind of picture to the convertor. After the analysis of the picture, the tool will convert handwritten and computer-printed data on photo to text form. This can be edited and altered on your document.
What kind of technology is being utilized to extract Text from Pictures?
OCR optical character recognition technology is being utilized to make life easy by extracting pictorial text into document form!
The creation of current OCR technology was inspired by the machine used to teach blinds. The blind reading machine creation was inspired by telegraphy machine. OCR technology is radical technology which has replaced all the existing technologies in this regards.
The OCR technology-enables tools to scrutinize the photo and analyze the data on a photo. That data might be computer printed text or handwritten text. Data is converted to recognize character system electronically and can be copied and stored to other programs or documents. OCR is technology, not the simple one; it is a combination of some sophisticated techniques.
The recognition of character is a complex process. It requires analyzed data on the picture and then matching it with the database and deciding the error-free result.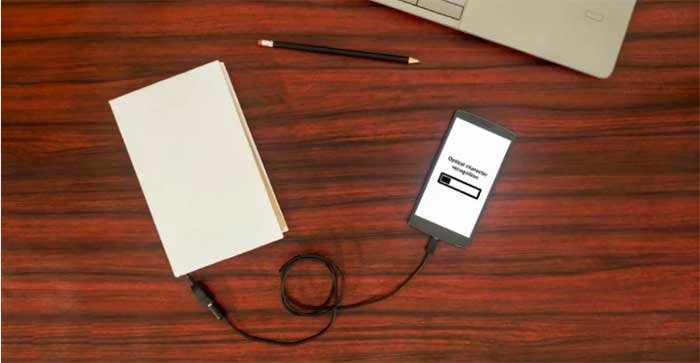 No one can deny the importance of OCR technology which is a tremendous achievement of digital technology. But the significant disadvantage is that with the entire struggle and utilization of modern technology still, they are not able to give 100% error-free result. Continuous advancements are being made in this regard, and with every passing day, it's improving.
An additional advantage of this technology is the availability to everyone in free of cost. In market lot of image to text convertors are serving needy free of charge and 24/7.
Whenever using these tools, extra care is required if your scanned copies of documents quality are poor. Sometimes it may be blurred or having unrecognized characters. These are the situations when tool may give you an inaccurate result which can impact your decision if you have not provided due care.
Industrial usage of OCR Technology:
Optical Character Recognition (OCR) technology is one of those inventions which are being applied in all industrial spectrums—resultantly saving labor cost and paper-based documentation.
Converting physical documents to computer-generated resulted in saving the data from being accessed by unauthorized people. Let's see some of the industrial usages of OCR technology.
Banking:
The primary consumers of OCR technology are banks and other financial sectors like insurance industry and securities. These sectors deal with cheques, and most frequently, OCR technology in these is being utilized to deal with cheques.

The handwritten cheques are scanned then converted to electronically recognized text and signatures are verified. To verify handwritten cheques it requires some extra care, but it gives 100% accuracy for printed cheques.
This technology has reduced the time of cheques clearance and benefitting both banks by reducing labour cost and customers by saving their time.
Legal industry:
Some of the industries have massive paperwork, and the legal sector is on top of that all. This industry based on physical documents like applications, affidavits, wills, statements, and judgments.
All these make it a paper warehouse. With the help of OCR technology, the database is being made, and a printed document is being converted to digitize data. OCR readers are also enabling them to search in seconds.
Healthcare industry: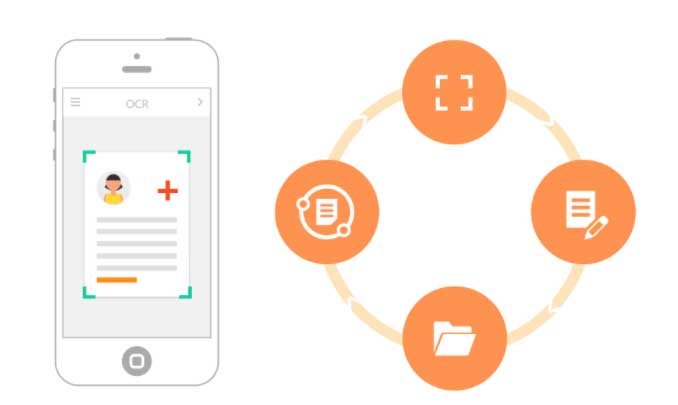 Healthcare industry is one of those industries which are utilizing and benefited from OCR technology at a significant level. The scattered data, like medical history, diagnostic test, insurance, payments, and x-rays, can be stored in a centralized place.
What are the benefits to utilize OCR Technology?
There are lots of other features which may be included, but these are some very basic to select in the first place. OCRconvert, pdf2go, and Prepostseo are few best image to text converters available online for free with the below-mentioned features.
Below are few of the benefits of OCR technology:
Searchability:
When you're all data is converted to machine-readable form and store at the centralized place, it will be a job of seconds to search someone's record. In a hard documented way, it was the job of hours to search files and storerooms. The threat of theft, lost, or waste due to weather has reduced to zero percent.
Editable:
The data can be updated and amended if necessary. But edit ability has one disadvantage if data has single copy and it can be altered if someone gets access with the wrong intention.
Accessibility:
Scanned documents converted in the machine-readable format are available to anyone having access to them. In a centralized system, anybody with authorization can access data from anywhere in the world.
You can access your banking record from anywhere. The example could be Government record archives, which you can access from anywhere in the world and can get your land registry or your birth certificate.
Backups:
Keeping a backup record of hard documents is very expensive. It requires a lot of space, building and employees to handle them. But with the utilization of OCR technology and converting them to digitize form with minimize to cost, labor effort, and risk of loss. By recycling the waste papers, monitory can be achieved.
As technology is increasing, people are getting benefits from it, a lot of OCR tools are available online to make you surprise with the excellent results:
Best features of online OCR Tools:
Suppose you are in need of converting your image data into a machine-readable format to utilize it somewhere another place. You will get a lot of option online for free. But which one to select is still a question mark? Here is a list of best features to help you choose the right one for you:
Be able to extract good result even from blurred or low-resolution document.
Support both standard text and mathematical equations
Trusted and secure
Support multiple languages
Can be able to get data by URL or upload both
The result can be downloaded
Copy to clipboard
Free of cost