Xbox one was launched in 2013 and it was the most awaited product from Microsoft. With Xbox 360 being discontinued Xbox one is its successor. People who play games and professional gamers have a liking for the product has made it successful in the market.
Xbox One Vs Xbox 360
Xbox one offers better graphics, more storage, fast processing, and durability. It had a unique design and style. Thereby, it is more slim and sleek than its predecessor Xbox 360, as a result, more elegant too. Its modern design resolved the issues of over-heating that were common in Xbox 360.
Microsoft gave Xbox One, a complete overhaul to its hardware some of its prime changes are:
Having a Single-chip x86 AMD "Jaguar" CPU, a Clock speed 1.75GHz, 8 cores, 32MB of embedded SRAM memory.
A 32MB ESRAM. 8 GB DDR3 (5 GB available to games).  68GB/s Bandwidth RAM installed.
Furthermore, the controller is also changed and given an entirely new look. Therefore, making it more functional than its predecessor Xbox. Microsoft claims to have made forty changes in the new Xbox One controller.
Moreover, the overall controller design has become slimmer and straighter than the previous controller. As a result, makes it easy for you to use.
On the other hand, Analog sticks became looser, and with an outer rubber grip made it easier for the gamer.
Its D-pad is a simple four-sided plus sign, replacing the wobbly pad on the Xbox 360.
In addition to these changes, it has other changes in Kinect, Graphics, and many more features too. Xbox One became gamers and people who like to play games first choice in no time. Response in the market was quite appreciative too.
Xbox One Controller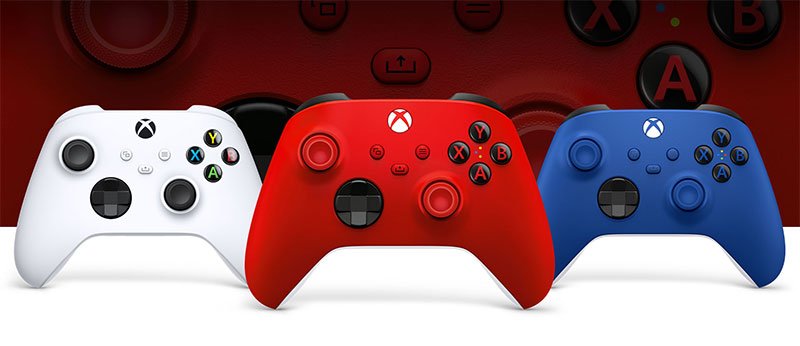 You are playing a video game; you are about to complete your mission and your controller disconnects. Surely, anybody at this point would feel frustrated and would try to reconnect. However, you try to reconnect, but your Xbox controller can't connect to your console. You have failed your mission, and now I'm sure it will only lead you to get frustrated only.
Xbox one sync button not working is one of the most common issues with Xbox one consoles. Though it is a minor issue, however, it causes significant inconvenience. As a result, your gaming session is interrupted, and you can't play the game because of this issue. Also, you might think that you may need to replace your console or your controller, but don't worry. It is a minor issue, and you can fix it yourself.
Resolving Xbox One Sync Button Not Working Issue
Most of the gamers in online communities have asked this question so it is a known problem and you are not the first one to face this issue. However, there are multiple ways to solve this problem and we will guide you through all the possible solutions to the problem,
Check Xbox One Controller status
Hard reset your Xbox One console
Try Re-Syncing the controller
Updating your joystick software
1) Examine Xbox One Controller Position
If your Xbox one controller disconnects and does not connect, you should start by checking the control status first. If it does not have a solid white light it means that it is not connected. You should restart the console and check again. If the problem persists you should try these steps:
Firstly, Controller's connection status should be checked: Making sure your console is close enough to the wireless controller. Therefore, safeguard that there must be no articles (such as routers or a microwave oven) or storage drives and other wireless devices. For example, a flash drive or a headset) because they can hinder the connection.
Secondly, checking the battery status of your controller: Verify the batteries are not draining power. If your controller is running low on battery, charge or replace the batteries. This could help resolve the problem.
2) Hard reset your Xbox One console
Fully rebooting your console can fix bugs that cause the connectivity issues of your controller to your console.
Firstly, press and hold the Xbox key on the console until it completely turns off. (It can take few seconds).
Secondly, by pressing the Xbox key to turn on your station.
Thirdly, check and see if your joystick is connected to the console.
3) Try Re-Syncing the controller
You may leave your console for some time, now try re-syncing your Xbox one controller with your console, Therefore try these steps for resolving connectivity issues,
Press the connect button on the top of your joystick.
(On Xbox One S, the connect key is a small circular button on the front of the console. On other versions of Xbox One, it is on the side around the corner from the disc tray).
Press and hold the connect key on the controller's back till the Xbox button flickers. However, after 10 seconds, you can see it change back to a solid light, meaning it is re-synced.
If this method works fine, the connection between the controller and console will recover immediately.
If you have a micro-USB cable, you can pair your Xbox One controller and console with this cable.
Plug the cable into a USB port on Xbox and connect with your controller.
Press and hold the Xbox key on the controller to sync them.
Check to see your controller can connect to the console or not. You can unplug the cable after the whole process.
4) Updating your controller software
Furthermore, sometimes there are glitches in connectivity because of the old software. These bugs are removed in the new software updates which help you in solving the issues. However, updating the software is not hard and it can be updated easily by following these steps,
By connecting your console with your controller with a USB cable.
Log on to the Xbox Live portal.
Select the Menu key on your joystick, choose Settings.
Choose Devices & Accessories.
Select the controller you are using.
Click on the Update option.
Then select to Continue.
Thereby, let your console update and then you check if your syncing problem is resolved.
Conclusion
To sum it up, you can resolve your Xbox One controller connectivity issue by following these solutions. Conclusively, these solutions are recommended by many tech professionals and gaming enthusiasts. These methods have resolved issues for many people. Therefore, if your controller's syncing problem does not get fixed after trying all these methods then there is a chance that it might have a hardware issue.