If you are a Windows user, your system may get affected by a virus called IDP.Generic. You will definitely be using an antivirus. Your antivirus will detect the files that are infected with this virus.
Basically, IDP stands for Identity Protection Detection and it is an identity that is attached to any existing file on your system. There is no specific type of files that can be affected by this virus. It can attack your gaming files, python files, or any of your other files.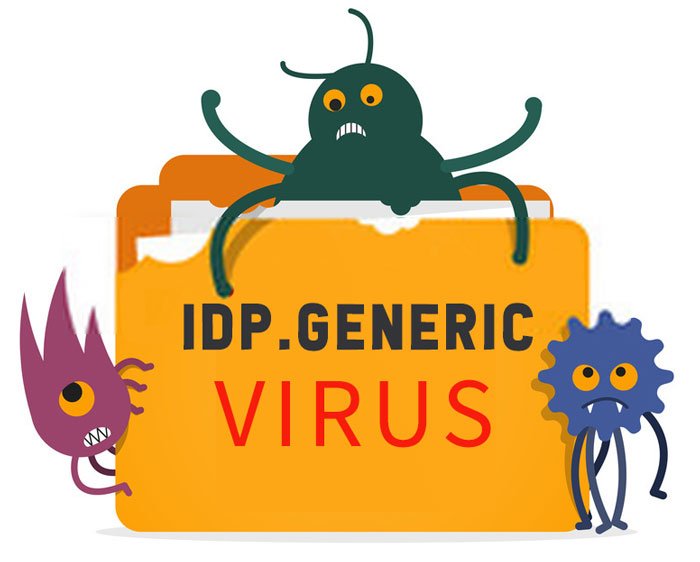 The antivirus considers it a flag. If the antivirus detects that it is IDP.Generic, it will suddenly mark any files that trigger the identification, with a flag.
Even though the detection of this virus is not at all specific to an antivirus. But there is something very interesting and it that, most of the users who reported this virus, were using Avast Antivirus. This is the reason why people think that it's just a false positive, not a virus.
How does this virus work?
If the warning of your antivirus is not a false positive, then your system is affected by a trojan virus. This is a type of virus that keeps running in the background of your system. It can corrupt your system files and can intercept your emails or internet traffic.
Moreover, it can also steal your passwords, your personal, and even your banking information and a lot more while secretively running in the background.
How would I know if my system has IDP.Generic?
Trojan viruses are designed in a way that they can be running stealthily in your system without you knowing about them. The only thing that can help you know about it, is the warning from your antivirus program that it first sent you about the potential program. Or some of the gaming sites can warn you about it.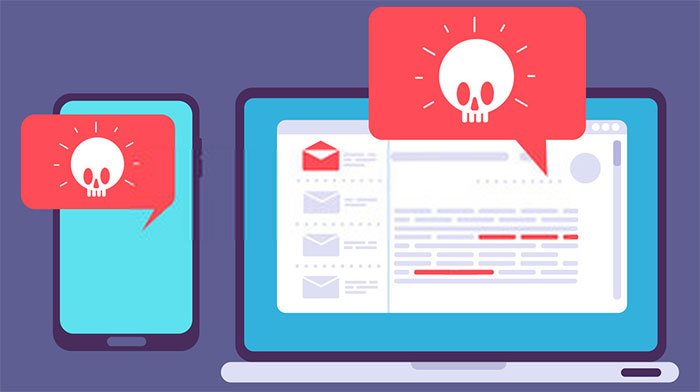 A rare possible way by which you can know about this virus is that someone might tell you that they received an email from you containing this virus.
Most of the time, you will not be able to see the trojan viruses, but if you are not sure that this is a false positive, then you should take the necessary steps to remove this threat.
How does this virus enter into my system?
There are a lot of ways by which a trojan virus, like IDP.Generic can enter into your system.
For example, you download software that holds the virus, you click on a random link in an email and it quietly downloads an infected file into your system.
Moreover, it can also happen that you click on an ad on any random website that activates the virus and it launches in your system. If you unknowingly open a trojan virus for once, it will download many other malicious programs. It can hijack your programs that are working perfectly normal, by making use of their weaknesses.
There's a high risk of getting affected by this or any other trojan viruses if you are using free file hosting, freeware sites, or any peer-to-peer networks such as torrents or eMlue etc.
Should we ignore the IDP.Generic?
You should never ignore this. Even though many users think that it is nothing more than just a false positive, you cannot consider ignoring it. It is dangerous for your system as it will stop you from executing many programs.
We will suggest you that you should not depend on what anyone else says and completely check it. You can do this by installing any other antivirus software and running a full PC scan. It will let you know if the file contains the virus and save you from trouble.
How can I remove the IDP.Generic from my system?
First of all, if it is not a virus but just a false positive after you check on another antivirus program, you're quite safe, but you will need to get rid of this too.
To remove this false positive, you only need to unblock the file from the antivirus that you were using before in start, so you can access it. This process is not much difficult and it can have different steps depending on which antivirus you are using.
If you are using Avast Antivirus, then you can follow these steps, you will find the process almost the same for most antivirus software but steps can be different depending on the antivirus software you are using.
Open the Avast Antivirus, on the left side, click on the Protection tab.
Now, you will see a tab Virus Chest on the right side, click on it.

Now right-click on your file that was detected with the virus.
Select the option Restore and add to exclusions.

After you've completed the process you will have your file unblocked and restored to its original path.
Now if you have checked and it is IDP.Generic, then there are several steps you will have to follow to remove it from your system.
The best and most authentic way for this is to use strong antivirus software that can deal with all the issues itself. The process can take a huge time but with these software programs, you will get many effective ways to remove these sneaky files.
You can also remove it by simply uninstalling some apps from your system on which you doubt that they can contain the virus. After you have uninstalled the specific apps, run the antivirus software again, and check if the warning is still there. As the Trojan viruses can be attached to multiple files, this may not work if you only remove one or two programs.
There's a possibility that your system has a persistent malware infection due to which the virus is repeatedly coming back. To tackle this, you can try to remove this kind of virus without using antivirus software. To remove these virus types, you will need both the anti-malware and antivirus.
If you don't succeed with any of the above-told methods, then you can use the System Restore option and return to a point on your system where it was not infected by IDP.Generic virus. While doing this, just make sure to select a time where you are sure that your system did not have the virus.
Conclusion
So, we have included almost everything that you need to know about IDP.Generic, in out today's article. You don't need to worry much about it, as most of the users who are affected by the virus, reported that it is just a false positive. But still, you should be careful and not ignore any warnings from your antivirus.
If you're still facing any issue, just let us know, we would love to help you!
Thank you for reading!