Employee experience is a buzzword that has been going around in the HR industry for quite some time now. And for a good reason, because in today's day and age, an employee experience strategy is critical for the success of any organization. But what does this concept entail?
Each employee will go through different stages within an organization. This is called an employee journey. Part of this journey includes various moments and interactions that the employee will go through. This is the employee experience.
An employee experience strategy is built with one fundamental principle in mind, how can each moment and stage be made beneficial and enjoyable for the employee so that they feel satisfied?
Developing a robust employee experience strategy is crucial if you want to attract and retain strong talent and to keep their productivity levels high. Here is a detailed guide on how you can build a compelling employee experience strategy.
Make Employee Experience a Top Priority
In order to develop a positive employee experience, you need to embed it within the culture of your organization. This means that the management, especially the leaders, needs to shift their mindsets completely.
They need to believe that each action will be taken with a humanistic approach, keeping employee experience at the heart of it all. Your company's values and principles need to keep people as a priority in order for the strategy to fully fall into place.
Focus on Employee Engagement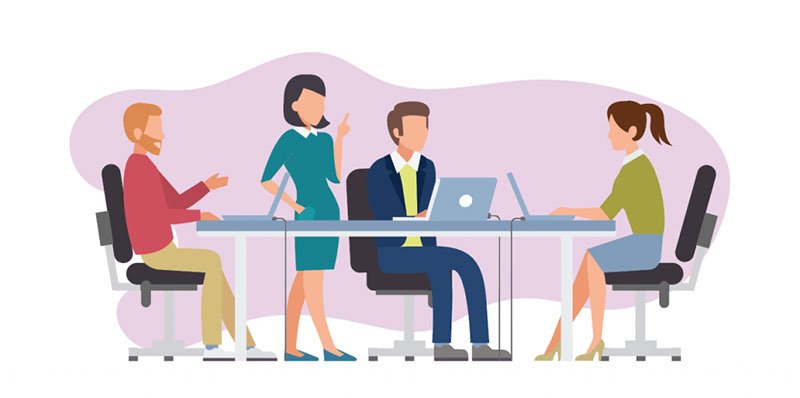 Oftentimes, companies become too focused on numbers and targets and forget about the humans behind them. This results in demotivation, which is not good in the long run.
Suppose an employee is disengaged with the company and its culture. In that case, the chances are that they will either leave or perform poorly, which is why you need to keep employee engagement at the heart of your employee experience strategy.
For example, you can plan team-building activities using team-building kits and run virtual after-work sessions. Other ways to keep employees engaged are by listening to their pain points and taking action.
If they feel a lack of training at work, for instance, you can provide them with courses and seminars. Striking the right balance will make your workforce happy and passionate about coming to work every day.
Formulate an Employee Journey Roadmap
While you may be aware of the overall steps that are part of an employee experience journey, it is better to chalk it right down to the smallest of details.
You should create a roadmap that lists every touchpoint that starts from when an employee enters the company to the point where they exit. Having a clear picture in front of you will allow you to understand what work needs to be done.
For example, the first step in the roadmap is creative recruitment which involves attracting and hiring top talent. Your first plan of action should include creating a seamless candidate experience for potential employees through your recruitment efforts.
Once the candidate is employed, the next touchpoint will be onboarding. So there should be a plan in place to ensure a smooth transition for the new team member.
This is how each touchpoint will be mapped and a process created in order to build a winning employee experience strategy. The plan for each stage should keep culture in mind and use the right technology to make the entire process smooth and speedy.
Create a Culture of Continuous Feedback
You cannot build something for the people without taking their input, which is why one of the ways to create a successful employee experience strategy is to embed a culture of feedback.
This will allow you to gauge how well your organization is doing in keeping its employees happy and engaged and where the bottlenecks are. It will also make your employees feel like you value their input and feedback.
In order to do this, you should roll out monthly surveys that will check the pulse of the organization and the overall sentiment. The survey should then be broken down into departments and segments to understand gaps. The next action item should be to fill and address those gaps.
Conclusion
Employees are at the heart of any organization, which is why you need to make sure they are well taken care of. A positive employee experience will help lower turnover and improve retention rates which is a good sign for any company. So think holistically and integrate different elements of the employee lifecycle in order to build a solid employee experience strategy.