Social media marketing has been around for a while now. Ever since the inception of platforms like Facebook, Twitter, and Instagram, people have been looking to take advantage of active users and promote their goods or services on social media sites.
It should not come as a surprise that social media continues to be one of the cornerstones for multiple brands in their marketing campaigns. If you are still relatively new and would like to know how to take advantage of what social media offers for your brand, look no further. This article will give you information on how to create a solid social media marketing strategy.
Step #1 – Know Your Goals
Each social media campaign should have clear and defined goals. While you can focus on growing your presence in general, do not cover too much ground at first. Even if you are having some success, focus on what is important at the time.
For example, maybe you want to reach new audiences and turn potentially interested people into followers? Or maybe your goal is to drive traffic to the website and make more sales?
Each idea requires careful planning. Moreover, you will have more motivation if you stick to a particular set of goals, especially if they are small and accomplishable. Crossing one thing off the list will help with moving forward.
Step #2 – Try Different Platforms
The likes of Facebook and Instagram continue to be the most popular sites for social media entrepreneurs. Particularly the latter if your strategy relies on visual content.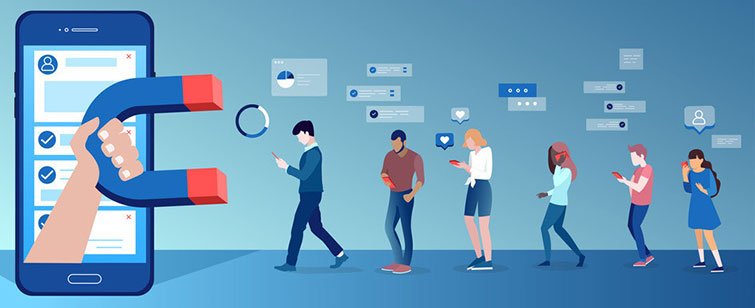 Instagram has been pushing for video content lately. It also has the stories feature (though instagram story dimensions and other optimization features may take a while to figure out). But the most significant advantage of platforms like Instagram is its popularity.
However, popular social media sites are also competitive. If you are in a competitive niche, finding a place on Instagram could be too difficult. That is why broadening your horizon and looking for new potential social media sites is a good piece of advice.
New social media platforms are emerging regularly. You would gain a lot by becoming one of the first to join and establish your presence there. On the other hand, if you do not take such a chance, your competitors will, and they will get ahead of you.
Step #3 – Stick to Schedule
Sticking to a schedule can be difficult. Some niches make it difficult to come up with enough content that you can post regularly. That is why it is necessary to figure out how many posts per week you can realistically publish.
Say that you decide to stick to two posts every day. You may not have issues at first, but once you start running out of ideas, your schedule will be all over the place. And remember that the audience has certain expectations. If you fail to deliver, there will be negative consequences, such as less engagement and people unfollowing you.
Step #4 – Focus on Quality
Similar to schedule, content quality is also on the priority list. In fact, the two go hand in hand. If you emphasize quality over quantity, you will have an easier time not having to worry about what you should publish every day.
Step #5 – Collaborate With Influencers and Other Brands
Influencer marketing would not be where it is now if it were not for social media sites. Collaborating with influencers is one of the best ways to attract more attention to your brand. A simple shoutout post can drive more traffic toward you than expected.
One thing to note is that there is no need to work with only A-tier celebrities. You can get in touch with micro-influencers and work with them instead. If anything, micro-influencers are cheaper, and they have a better engagement.
Step #6 – Organize Giveaways
People love free stuff. It is no secret that giveaways are one of the most popular methods to attract more followers. The approach is quite simple. You create a post in which you announce giving away a product or service.
To participate, people need to like, comment, and share the post. The snowball effect allows the post to reach even more people. And the more participants you get, the more you will benefit. After all, giving a simple product should not be an issue if it brings positive results in return.
Step #7 – Keep Tabs on the Competition
It is important to keep tabs on the competition when you are developing a digital marketing strategy.
Some would argue that copying and using what your competition already has is unethical. There may be some truth in that, but it is more than likely that they have also taken their ideas from somewhere else. There is little room for originality in competitive niches. The ends justify the means.