A file-sharing app is one that allows its users to share a file with numerous people at once. It should allow you to upload your files on a single platform. Somewhere, other members of your team can easily view it.
Most file-sharing apps come with different features to set them apart from the apps in the market. But, most of these businesses use apps to conduct meetings or share their content publicly. They can share it with their employees and team members. This is to make sure that the files reach the right people.
Types of File-Sharing Apps
These apps tend to be user-friendly. Adopting the kind of interface that will make it simpler for the user to use on the regular. Most apps have the option of syncing your content with your devices. They will also pertain to your storage needs and relieve any such issues.
However, there are distinctions in the type of app that can be used. Consumer apps and business apps, the main difference between the two is the existence of restrictions and security.
Consumer apps tend to be cloud-based. If your device is synced, most of your information will be uploaded. You can put the nature of some content in jeopardy this way.
On the other hand, a business app is likely to have more control over the content that you upload. There is an increased security level because the files are more likely to be private.
These features include content-based access control, which generally means you give control over the content to a few people. This will not allow everyone to access it. These apps may also allow document tracking and automated workflows to their users.
However, due to the evolution in technology, the difference between either type of app is becoming vague. As business apps are working to design interfaces that are much easier to use.
Whereas the consumer apps are adding features that give the users a lot more control. Including some sense of security concerning their content.
iOS v Android
There are also differences in terms of operating systems when it comes to these apps. The reigning smartphone operating systems at this point in time are Android and iOS. There are major distinctions between either system, making the design of each compatible app slightly different.
Some software developers make two versions of the same app; one suitable for iOS and the other suitable for Android. Google tends to do it with nearly all their apps. It is why their apps are the most popular amongst users of all operating systems.
This article will help you decide on the kind of app that fits your needs. It will make sure to fulfill your requirements, whether they are business requirements or personal requirements.
Best File Sharing Apps for Android & IOS
Furthermore, it will also help you understand what exactly your requirements are and what exactly you should be looking for.
#1. Portal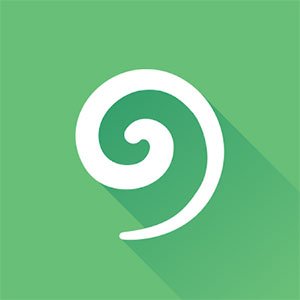 Portal is the very first app on this list. The most notable feature is that it allows its user to send and receive large-sized files, even multiple files or folders. It will not restrict you based on the size of the files. You can send entire folders with ease using this app.
However, this app does use WiFi Direct which is a feature that requires you to be on the same platform. When sharing information, the app makes sure of its security.
Also, there is no need for PC-side software because they cover the aspects of that side by a web interface. You can use the appropriate QR code to set this up.
Android devices that have the updated version of the software can also use this app. Mainly for the purpose of saving the shared files to a removable SD card.
#2. AirDroid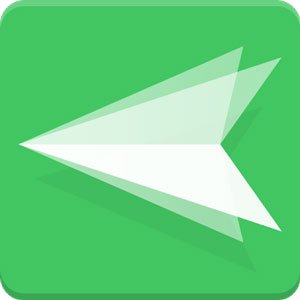 The designed app is for Android users. Is quite apparent in the name of the app. You can use the app to transfer PC files to any Android device. This may also act as a mirror image to the screen on your phone through the power of syncing. You can even utilize the software to use other apps on your phone, such as WhatsApp.
You can also use this app to transfer your files and content and keep them updated. If you ever end up losing your device, nothing major will happen to the content. Another special feature of this app is that it will help you locate your phone if it happens to get lost.
The app is essentially free, but there are built-in purchases that can help you unlock some extra features.
#3. Zapya
This app became quite popular a year ago because people were using it to transfer phone games. Alternatively to the Bluetooth that was on their devices. It acted as Bluetooth for almost any kind of file on your phone. Zapya does not force any sort of in-app purchases on their app. You get to download every feature that comes with the free version without really paying anything. You are allowed to share files of all kinds of sizes and types. The app can send a file in almost any format.
This app also allows you to connect four devices. You can share these files with a group of friends easily. However, this is directed more toward the consumer type of apps than the business type of apps. It will permit you to transfer from almost any mainstream operating system because the app is cross-platform in nature.
#4. SHAREit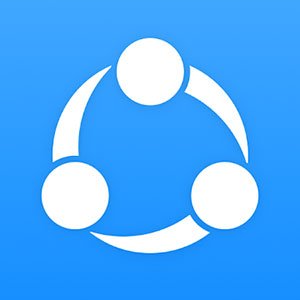 People avidly use this app for the purpose of transferring files. Also, the fact that Lenovo has developed this app, which is a company concerned with technology. Its legitimate nature allows people to have more than enough trust in the app, to use it for transferring their files. You may even see this app as one of the pioneers in this specific field. The transfer speed of the app is considered unique in the sense that it's really fast. You can experience the same speed you would if you were using Bluetooth.
The security level of the app is also quite high because of the company that made it. You may be able to use it to transfer sensitive materials. All these features make it evident that the app may have been developed while keeping the business model in mind. This is one of the best file-sharing apps for Android.
#5. Xender
Much like the aforementioned app, this app has also been used by many. Because the element of legitimacy that you get with the app is convenient. This app also has the feature of being able to transfer files between different operating systems. It becomes easy because of its design. You can use this app to transfer files between iOS and Android. This app will also allow considerable speed when transferring files. You can make speedy transfers without corrupting the file in any way.
This type of model is excellent for businesses as they need the jobs to be done quickly. That, too, without any chances of hindrances or mishaps. This app is also capable of transferring larger files between devices without slowing down. The interface of the app is considered user-friendly while being free. Along with that, this app does not have any built-in purchases or annoying ads. They tend to become an obstacle between you and your work.
#6. Files by Google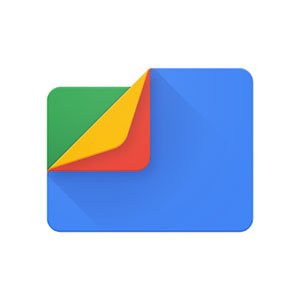 Again, this app comes with its own legitimacy and security because of the developers. Since Google made this app, its functionality of the app is like no other. You cannot use this app to transfer files between the different operating systems, though. Much like Zapya, this app can also allow for the transfer of files while offline. As long as all devices that want the files to have the app installed on their phones. The security level that this app works at is truly incomparable.
They have taken data privacy to a whole new level which is appreciated by businesses who need apps like these. There is one shortcoming of this app, though. It only functions on Android and can only work well with this specific operating system. This can work very accurately for people who prefer using an Android phone. Also, the app is free and does not have any built-in purchases or ads.
#7. Send Anywhere
This is another one of those cross-platform apps that will allow the users to transfer their data. Even if you have devices that use different operating systems. For example, it can transfer between a device that works with iOS and Android. As the name suggests, you can literally send your files anywhere without much worry of security. There will be no breach of your privacy.
The app uses WiFi direct to transfer the files, it ensures speed. It also makes sure that any size of the file is able to fit into the transfer system. The app is quite adaptable. It allows you to share any kind of file that you want coming from any type of format. The app itself is free but it does contain in-app purchases and it makes use of ads to gain profit. However, it is a good app for consumer use.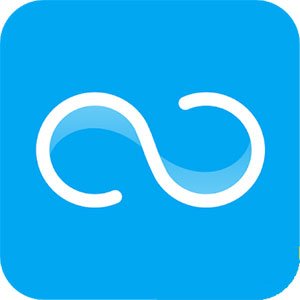 Formerly known as Mi Drop. Another tech company has developed the app and they have thoroughly thought out the development process. This is one of those simple Android apps that can be used to transfer normal files between devices. This app does not offer cross-transfer, but it does work well enough with Android devices. It's quite fast and allows the transfer of large files. You need not be worried about the security of the content or data that you have sent.
You can share files of all sizes and all formats using this app. The interface of this specific app is also user-friendly. People who aren't comfortable with technology might even find this easy to use without worry. This app easily counters any hindrances you may experience while transferring. You don't need to start them over. The app deals with the disruption of this process.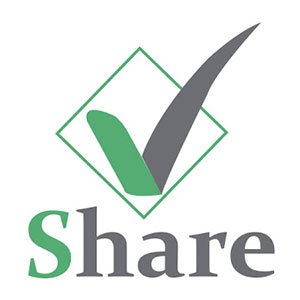 VShare is a free 3rd part app store for PC, Android, and iOS users with a high transfer speed. Due to supporting multiple platforms, this app store has become the number one choice of users worldwide. You can search for several content-related apps, music, and games, all free of cost. Its compatibility with iOS and Android is optimal, making it convenient to use and understand.
Furthermore, its installation process is also simple and free. You can easily download the app. vShare also not requires a jailbreak and root access devices. Apart from this, if iOS users face security blocks, they can easily fix it from the 'Trust this App' option in settings.
This app is designed for devices that have the Android operating system. The app uses a simple QR code to connect with another Android device. After which, you can just start sharing your files. You can share files of all sizes and all formats without slowing down. The app makes use of more than 31 different kinds of languages which makes the app quite diverse.
However, it is one of the simpler apps and it does not have too many fancy features. It is a free app and does use ads to build profit.
Takeaway
These happen to be the best file-sharing apps for Android and some of them even work well with iOS. The apps are functional and quicker than some Bluetooth devices. They are relatively easier to use and do not cost you a lot of money. Using the right app can really change the way you transfer files and work in general. An app that is compatible with your phone. Find one that suits your phone and your needs.