There are times when you are sitting around with your childhood friends and doing stuff like playing indoor games, going out on weird shenanigans, or sitting around playing video games.
One thing leads to another, and before you know it, you are reminiscing on the retro video games you would often play on your PlayStation.
Ah! It was a time to remember. You feel like a child again when you think about these, and you might even want to play those video games.
Well, don't you think it would be better if you were playing your favorite game rather than reminiscing about it? Well, there is a way.
An emulator is a term that you must be familiar with, but don't worry, you'll find out if you are not.
These emulators are hardware or software that enables your computer to act like another computer system to easily play your favorite video games.
Similarly, PlayStation emulators imitate your favorite popular gaming console and allow you to play your desired PlayStation game on your computer or phone.
Moreover, these PlayStation emulators are designed specifically for the different versions of PlayStation. In this blog, you will find some of the best ps1 emulators and PS2, PS3, PS Vita, and more.
You must be eager to know what emulators you can use to access your favorite games.
So, here is the list of the best PlayStation emulators of 2022:
#1. ePSXe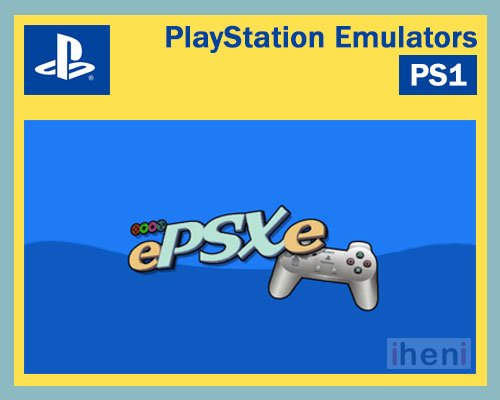 Suppose you are already aware of PlayStation emulators.
In that case, you must have expected ePSXe to be ranked number one because it is the best ps1 emulator out there.
This emulator is the master of all other emulators.
It is easily available on Android, Windows, and Linux devices, and it runs the game without glitches and interruptions.
Moreover, it would be best if you did not underestimate this emulator's efficiency as playing ROMs from a computer is not the only thing it does.
This emulator also features the function to read discs.
If you want the real and flawless experience of a 2000 PS1, this emulator is your way to go.
It replicates or recreates the original graphics, music, and sound effects of PlayStation 1.
Additionally, ePSXe features good speed and even allows you to play with a two-player split-screen, so you get an arcade-like experience.
Moreover, it even supports a touchscreen pad in Android.
Its highly efficient functions have driven many internet critics to praise this art piece, making it revolutionary.
#2. RetroArch
You might know it as RetroArch, the PlayStation emulator. Still, the internet critics refer to it as, the All-in-One PlayStation emulator because of its collection of multiple emulators known as 'cores'.
This emulator gives you access to thousands of classic games for a variety of consoles at once. It is an entirely incredible program that allows you to play some of the best games in the history of video games.
For PlayStation, the RetroArch emulator features the Beetle PSX core for PS1. Once you access this emulator, you will be able to play your favorite childhood games ranging from Spyro to Chrono Cross.
Furthermore, you can use this emulator for any console or operating system including Windows, macOS, Linux, Android, and many more.
So, if you are on the hunt for an emulator that has it all, RetroArch fits pretty well in that description.
#3. PPSSPP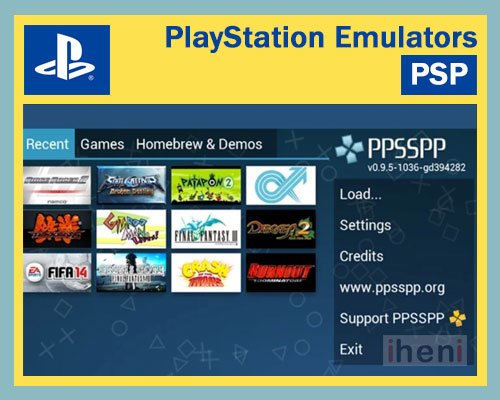 If you thought you would only find emulators for PlayStation consoles that require plugins, you were wrong.
PPSSPP is the perfect emulator for PSP games if you want to turn back time and play some good ol' Grand Theft Auto.
The great thing about PPSSPP is that it is simple to use and set up, especially for the new users of emulators.
Plus, you can access versions for Android and iOS if you want to play PSP games anywhere.
Such an efficient emulating program even improves the graphics, texture, and resolution to make old-school titles look better and clearer.
Additionally, you can transfer your data without any hassle. All you need is an SC card for transferring data from PSP to your computer.
This way, it remains safe and you can play it whenever you want.
So, if you want to have an improved experience of your favorite childhood PSP games, you know where to look.
#4. PCSX Reloaded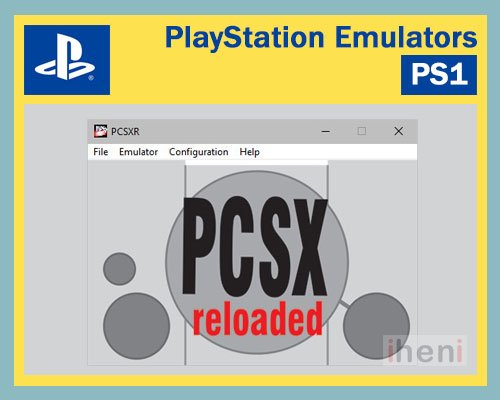 The PCSX Reloaded emulator is vastly known as the most user-friendly PlayStation emulator to internet critics. It is a single PS1 emulator which has multiple features you may find pleasing.
This emulator has the simplest configuration system. Likewise, its feature to support several games for the classic console makes it incredible.
This emulator also allows a gamepad suitable for any PC, so it gives you a nice opportunity to attach your DualShock controller to upscale your experience.
Furthermore, some of the best things about this emulator, in addition to an easy configuration, are that it has great speed.
You can opt for an automatic setup and customize manual settings for a better experience.
Lastly, you can avail the PCSX Reloaded emulator for operating systems including Windows, Linux, and macOS.
#5. PCSX2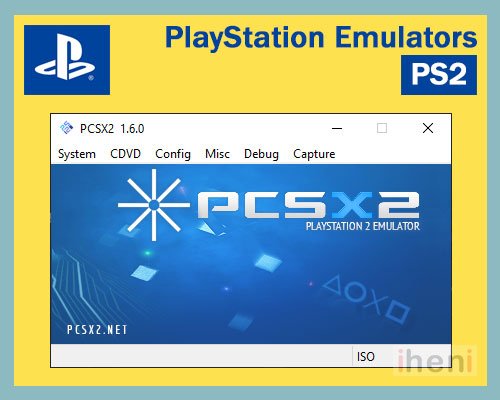 The PCSX2 emulator gives you access to all the PS2 games, hence the name, including your favorites. Additionally, you can even play PS2 games that you may never have played before.
What makes PCSX2 so great is its usage of texture filtering and anti-aliasing. This feature improves the resolution and presents a clearer image of the game, making it look polished.
Ultimately, you get an improved experience and a chance to re-watch some of your greatest gaming moments with the built-in video recorder.
However, one downside of this emulator is that it is not suitable for every PS2 title because of software glitches. But, other than that, it is a great choice for an emulator.
#6. BizHawk
Mainly, BizHawk is a plugin that works on 'Mednafen', the PS1 emulator. However, two programs are downloaded to use it.
Moreover, this plugin has many features, which makes it the perfect choice for PlayStation games. It is a speed-running program that makes your games work efficiently.
Additionally, it enables using save-states plus frame-rate manipulation. Thus, you can have a perfect playthrough experience.
However, to work this emulator, you will need the PS1 BIOS and the BizHawk installer of requirements to begin setting up.
#7. FPse
If you want to experience video games of PlayStation 1 from the year 2000 on your Android, then you have stumbled upon the perfect emulator.
Like most emulators, FPse also allows you to play PS1 games but gives you a better experience.
This experience includes high-definition graphics with OpenGL support. Plus, it provides shaders to provide improved software rendering.
Moreover, you can easily compress your PS1 games if you want to empty up some space.
Additionally, FPse offers customization for almost every game you want to play.
However, if you want to customize your game or have the option for customization, you need to download a BIOS file.
#8. ClassicBoy
ClassicBoy is quite possibly one of the best PlayStation emulators for Android. You might want to look at this emulator if you are unaware of what it is capable of.
It supports many different consoles, such as the Nintendo and PlayStation consoles. PlayStation consoles this emulator supports include PlayStation 1 so that you can enjoy your favorite classic Sony games.
Moreover, ClassicBoy offers many different settings such as sensor controller profiles, saving your game state, and so much more.
So if you were looking for the perfect PlayStation emulator for your Android, ClassicBoy is your guy.
#9. XEBRA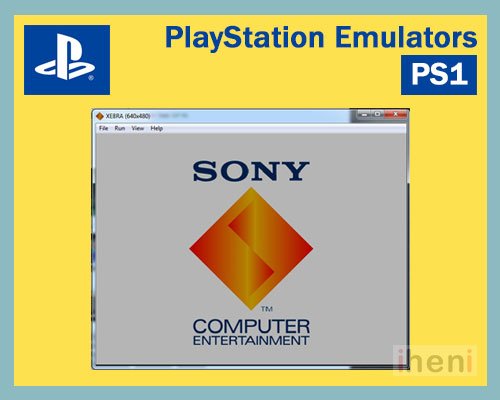 Although Xebra cannot perk up the textures or graphics of your favorite game, it can certainly allow you to play your favorite PlayStation games.
This emulator is known to internet critics as the most compatible emulator, and there is no doubt about it. It mainly prioritizes authenticity over quality or graphic enhancements.
It is a simple emulator which makes it super easy to set up and suitable for beginners.
In addition to this, Xebra is one of the very few emulators that allow you to emulate and play PocketStation games.
You can finally play PlayStation games with Xebra that you may have never played before.
However, the only disadvantage or downside is that it is famous for being a little buggy at times.
Despite being buggy, it is super compatible and a great emulator suitable for Windows and Android.
#10. Vita3k
Before you judge this emulator, you should know that it is an experimental emulator, which means it is incomplete.
However, it needed to be pointed out as one of the best PlayStation emulators because it is the only one for PS Vita.
This emulator can only work around four games from the beginning to the end because it is still in progress.
Moreover, it is suitable for Windows, macOS ad Linux.
A few downsides of this emulator are that it is not compatible with commercial games.
Moreover, it is mainly for developers who are curious to know how PlayStation consoles work.
How Do Emulators Work?
As previously mentioned, emulators enable your computer to behave like another computer to give you access to your favorite childhood game.
The emulator can mainly allow you to play your favorite video games or even use another software on a current platform while the software runs in its original environment.
However, to enjoy the wonders of emulators, you must first download the suitable emulator to your PC or phone. Remember to choose an emulator that is safe and will not cause harm to other software.
Moreover, to play games on your emulator here are a few simple steps that you must follow:
Launch your favorite game.
You will be asked what game you want to play.
Use the file navigator to locate the ROM for your favorite game.
In case you did not move the downloaded ROMS to a different location, look in your Downloads folder.
Once you find the ROM, tap or select your favorite game to launch it in the emulator.
Possibilities You Can Achieve with PlayStation Emulators
You cannot doubt that the early versions of PlayStation were the best because they were classics. However, it is obvious how revolutionary the newer versions such as the PS4, PS5, and even PS Vita.
Emulators are an amazing way of playing older games like Metal Gear Solid and Final Fantasy VII without the original console.
Here is a list of possibilities you can achieve with PlayStation emulators:
Emulators for PlayStation not only give you access to PS1 or PS2 games, but they also give you access to other games from different consoles.
With PlayStation emulators' help, you can play your favorite games, like Tekken 3 or Resident Evil 2, on the bus or the mall.
Additionally, a few of the PlayStation emulators allow you to play PocketStation games you may have never played before.
Takeaway
Emulators are software that allows you to play old school, classic games on different consoles
It enables your PC or phone to act as another system. Additionally, these emulators are available online for download.
Furthermore, choose the ROM you download for your favorite PlayStation games with any emulator mentioned above.
In addition to reminiscing while playing your favorite childhood games, the emulators improve your overall experience.
They do this by improving the game's appearance, textures, and graphics.
These emulators may also give you access to new PlayStation titles that you may have never played before. So check out these emulators and get gaming!