Healthcare is becoming more crucial, especially during this pandemic. Patients seek medical attention despite the high cost of living. Technology has been beneficial by introducing gadgets that help in improving a patient's health status.
Hi-tech equipment is also being used in hospitals to diagnose some illnesses. They are also suitable for the treatment of some diseases. Additionally, healthcare IT has contributed to coming up with gadgets that are favorable to be used in the health department.
The IT professionals in the medical department are working on improving the medical technology industry. As much as improving medical technology can be costly, it has contributed to saving many lives. Some millennials are now making use of online medication to go to the hospital to get treatment.
There are so many gadgets introduced in the tech world. However, it is hard to know which the approved and appropriate one to use is. The MedTech industry is working on making announcements to let patients know which one to use.
MedTech is popular because most people put more effort into improving their health and wellness. Meanwhile, here are some of the best healthcare gadgets in the industry.
Omron Heart Guide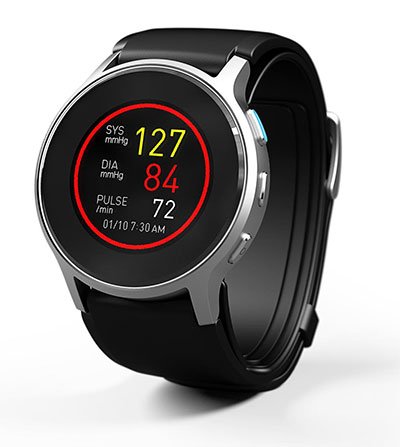 Smartwatches are one of the advanced gadgets in healthcare technology. Most healthcare IT firms have this gadget. The Omron Heart Guide is a unique smartwatch that differs from others. It is because it has an oscillometric blood pressure monitor.
It gives patients accurate blood pressure data immediately. This smartwatch is authentic and has features such as a lack of wires, hoses, and cuffs, unlike regular blood pressure monitors. It, therefore, makes the patient more comfortable and helps with having a high-level experience.
Nima Gluten Sensor
There are so many trending gluten-free diets. Gluten is not harmful to most people. However, some people cannot take gluten food due to their health deterioration. Nima Gluten Sensors are gadgets that are portable in healthcare detection IT devices. Partnering the Nima sensor with a meal delivery service that offers gluten-free options, can make your life living with Celiac or gluten sensitivity much easier and manageable.
Nima is suitable for testing solids and liquids and other food that can have gluten content. It is also easy to operate. You take a sample of the food you are about to take and put it in a disposable capsule.
You then screw in the lid that will grind the food sample for accurate results. The Nima gadget will conduct an antibody-based test that corresponds to the one achieved in a medical laboratory. The process only takes three minutes. The fun part is that the devices use face gestures to communicate. It will show either a frown or a happy face depending on the gluten content.
Verilux CleanWave Portable Sanitizing Wand
The name of this gadget may sound complicated. However, it is effortless to operate. You have to put the wand 30-60 seconds above the ground surface. The Verilux CleanWave Wand uses UV-C light to eliminate approximately 99.9% of bacteria, mold, and viruses. This gadget is essential, especially during the COVID 19 pandemic.
Nokia Thermo

Most people find it annoying to take their temperatures. It can be both time-consuming and uncomfortable. However, not all thermometers are painful to use. Nokia Thermo is a gadget that takes accurate temperature and does it in a non-invasive way.
It is, therefore, good to be used by both adults and kids. The good thing about it is that it takes only two seconds to take up your temperature and give results. This gadget also scans your skin.
Thus, the temperature does not come anywhere close to your skin. So you can take your child's temperature without waking them up.
The Final Word
Technology has been essential in our lives. It is becoming more beneficial in the health department. These gadgets are good for patients who go through different conditions in their lives.
Make sure to include the information given in this article in your health and wellness-related blog or a YouTube video or just share it with your offline friends and family in need.