Windows has been around for a long time. It is one of the most popular operating systems in the world. But let's face it, most operating systems don't come with good media players. Most of them just don't cut it for when it comes to user needs. The default media player that comes with Windows doesn't support many formats and is quite difficult to use. So, we need some other good media players to fulfill our needs.
Thankfully, there are many media players available on the internet to come up with your needs. Some of them have a streamlined design while others are rather complex. It all depends on what the user is looking for.
What should you expect from a good media player?
A good media player should be able to run all formats. Apart from being feature-rich software, a good media player should also be lightweight and user-friendly. There is an ever-increasing number of media players out there. But finding a good media player that suits you can be quite a difficult task. Many media players out there are not able to run less common formats like 3GP, OGG, WEBM, etc.
To help you find the best media player for Windows 10, we have created a list of one of the best media players out there. We have also covered the pros and cons of these players as well as their features. So let's begin:
#1. VLC Media Player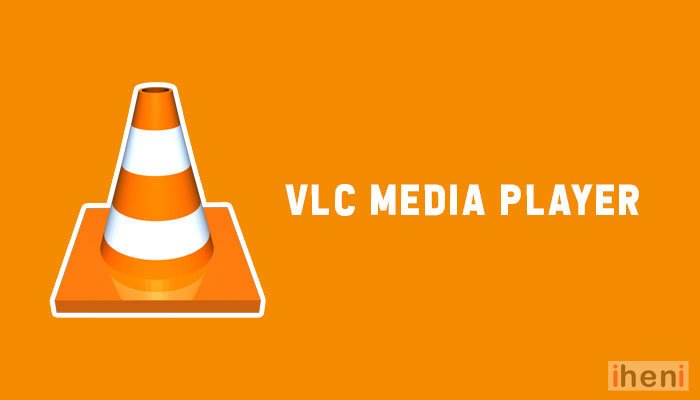 VLC Media Player is a product of the VideoLAN Organization and is, no doubt, one of the most popular media players out there. It is 100% free and open-source. It can play most multimedia files and various streaming protocols. VLC has a very simple and straightforward interface. It is also very lightweight and fast. It plays everything from files to disks and even webcams. It supports most codecs like MPEG-2, MPEG-4, H264, etc. It does not have any sort of ads or spyware.
Although its default interface is not that good looking but it supports custom themes and skins which you can even create yourself. There are thousands of available themes and skins to download.
VLC also supports community-made extensions that can be downloaded and installed easily. The extensions bring so much more to the feature-rich experience of users.
Pros
Open-source and 100% free.
Supports most video and audio formats
Supports almost all codecs
No need for codec packs
No ads, no spyware, and no use tracking
Highly customizable
Built-in equalizer
Cons
The interface looks outdated and old
It can be difficult to find songs from your library.
Bugs when playing 4k videos.
Download VLC
VLC can be downloaded from the VideoLAN website:
#2. K-Multimedia Player (KMPlayer)
KMPlayer is also one of the popular media players available. It is a product of a company called PandoraTV. It is a free and feature-rich player. It supports a load range of audio and video formats and also allows you to record videos and audio. It allows you to watch high-quality videos with more powerful renderers.
KMPlayer supports various different codecs without needing codec packs. It has a user-friendly interface and also supports plugins. It also supports 3D playback.
KMPlayer is a good player overall but it has ads. It is always bringing up links for third-party content.
Pros
Supports many formats
No need for codec packs
Able to play UHD videos
Live URL broadcasting
Cons
Bad music support
Slower in performance
Settings not beginner-friendly
Advertisements
Download KMPlayer
KMPlayer can be downloaded from their website:
#3. PotPlayer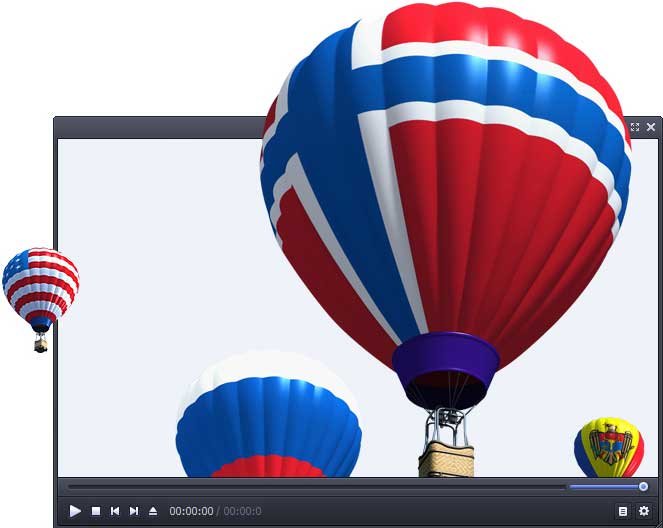 PotPlayer is one of the simpler yet more powerful multimedia players. Its advanced hardware acceleration feature enables it to provide maximum performance with less resource usage.
You can put any media file in this time and in the playback starts without asking for additional plugins and codecs. The great thing to know about PotPlayer is that it doesn't use much of your CPU and doesn't clutter the system memory.
It remembers the last track you played and can resume from the last paused location if so desired.
Pros
Lightweight and simple
3D playback
Resume the last playback
Subtitle support
Can play broken or incomplete files
Cons
Too many options in the settings
Not beginner-friendly
Download PotPlayer
PotPlayer can be downloaded from their website:
#4. Media Player Classic
Media Player Classic, as the name suggests, is a classic media player. It was originally created by a programmer named "Gabest". But one of its forks called "Home Cinema" was formed with the efforts of the community. It improves the original MPC by a lot.
Although it's maintenance stopped in 2017, it is still a popular media player due to its simple and lightweight design. It may look outdated but it actually supports more formats than VLC.
MPC is not a feature-rich media player but it will not disappoint you for what it's capable of. Its lightweight design makes it super-fast and responsive. It has great audio quality and playback capabilities.
Pros
Lightweight and simple design
Fast and responsive
Built-in codecs
Cons
No longer maintained
Outdated look
Lacks a lot of features
Download MPC
Media Player Classic can be downloaded from third-party websites:
#5. ACG Player
ACG Player is one of the only good apps on the Windows store that you have to try out. It has a very minimalistic design. It is very clean-looking and super lightweight.
When using ACG Player, the first thing you'll notice is the simple interface and touch-based controls. Of course, it was made for tablets but the keyboard shortcuts work very well.
It also supports playback from external devices, files, and discs. The only bad thing about it is that it has annoying ads.
Pros
Minimalistic Design
Super-fast and responsive
Cons
Download ACG Player
You can download ACG Player from the windows store:
#6. Kodi Player
Kodi is specifically made for movie lovers. Its full-screen interface is interactive and you can listen to music through its music player. It allows you to arrange your movies, music, and photos so it is much easier to use.
Kodi also has add-ons and skins so you customize it however you like. It can also stream live from the provided website so you don't even have to download your media. It's interface is very clean and user-friendly.
Pros
Allows live-streaming
Add-ons support
User-friendly design
Cons
May be complicated for beginners
Lacks some features
Download Kodi
You can download Kodi from their website:
#7. SM Player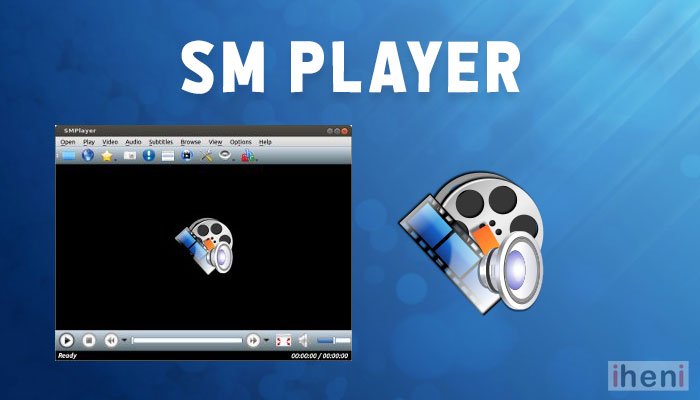 SM Player can be used for listening to music and audio tracks. It has many handy features like equalizer, screenshot tools, and customizable playlists. It provides an easy way to adjust subtitles.
Its interface looks outdated but one of the most interesting features of SM Player is that it remembers the settings for each of your files. If you're watching a movie but have to leave, do not worry because the SM Player will remember where you left and you continue from exactly that point later.
Another good feature about this player is that it can automatically fetch subtitles from the internet of the video or movie you are watching which is really handy.
SM Player is completely free and is also open-source.
Pros
Comes with Radio
Supports YouTube browser
Can fetch video subtitles automatically
It remembers the settings for each file
You can continue where you left off in the previous session.
Cons
Old looking design
Not beginner-friendly
Supports fewer formats
Supports fewer codecs
Download SM Player
You can download it from their website:
#8. GOM Player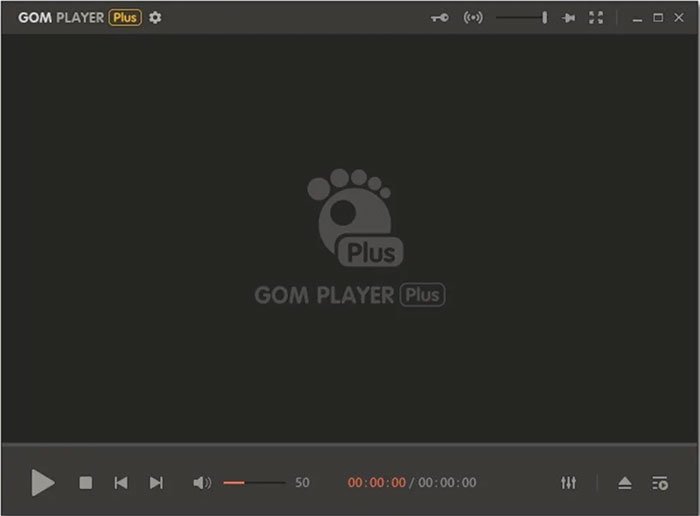 GOM Player is a product of the GOM Lab. It recommended by many websites to be used with Windows 10. GOM Player claims to be the Global No. 1 free video player. It can play files with almost all formats and even play broken or half-downloaded files.
The GOM Player has its own library of subtitles. The library has over 88 thousand subtitles that the player can automatically search and sync with the movie playing. It also supports 360° VR playback.
GOM Player comes with a lot of advanced features like A-B repeat, speed control, media player capture, audio, and video effects, screen capture, and many more. It also supports skins and themes so you can customize the player however you like.
However, it may not come with the right codecs. But it's Codec Finder can help you find the right codecs.
Pros
Loads of features
360° VR Support
Customizable Themes and Skins
Automatic Subtitles
Cons
Limited help feature
The free version contains ads
Not beginner-friendly
Download GOM Player
You can download GOM Player from their website:
#9. Media Monkey
If you're a hardcore music listener then media monkey is for you. It is one of the latest additions to the best media players for Windows 10. It gives you a helping hand in organizing music.
Media Monkey can help you get information about the song, album, or artist directly from the internet which is super handy. It allows WIFI and iPod connectivity. You don't have to worry about varying audio because equalizes the sound to your preferred volume. It can create playlists and the Auto-DJ feature is also pretty useful. It allows you to record CDs and download music.
Pros
Well-known for advanced features
Allows iPod connectivity
Get information about the song, album, or artist directly from the internet
Helps you organize your music
Cons
Too many features; not beginner-friendly
Users often report lagging in playback
Only for music
Download Media Monkey
You can download Media Monkey from their website:
#10. All Player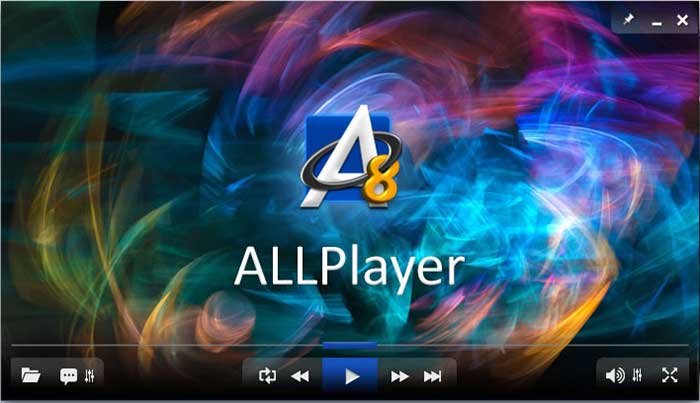 All players can play many video and audio files. There are many hidden features inside of this player that are useful for beginners and professionals.
You will love the voice recognition feature for subtitles which is built into it.
Pros
Beginner-friendly interface
Very low on resources
Voice recognition for subtitles
Cons
Old looking interface
Can't play all the files despite its name being All Player.
Download All Player
You can download All Player from their website: